Discussion Starter
•
#1
•
Picked up a wrecked 2001 Honda RC51 a few weeks ago. Sold my SV650 to fund the project, looking forward to a larger engine after selling my R1 a few years ago.
So far the parts list of needs is:
Left peg
Clutch reservoir
Clutch handle
Frame sliders
Spools
Grips
Fork seals
Chain and sprockets
2 Two Brothers exhaust hangers and replacement cans
Fairings
Tank repair
Fairing stay
Left mirror
Tires
Wheels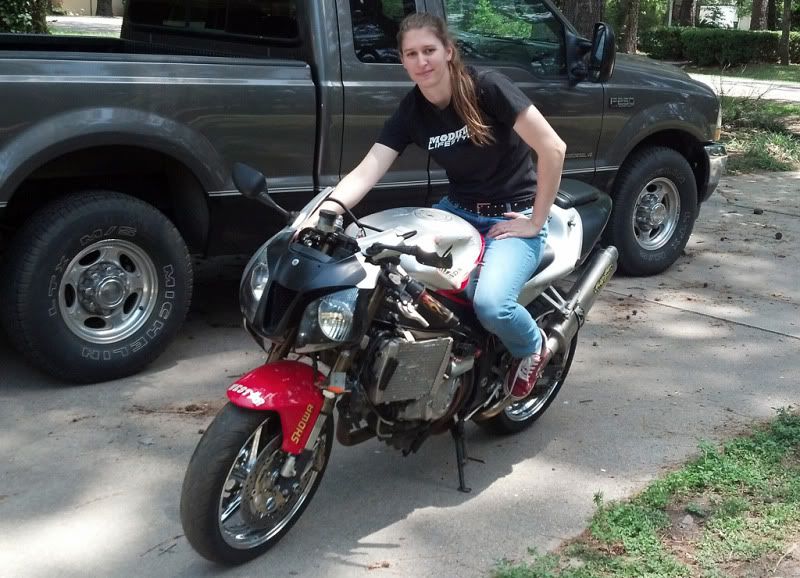 As it arrived. Beat up and riced. But it starts and runs good!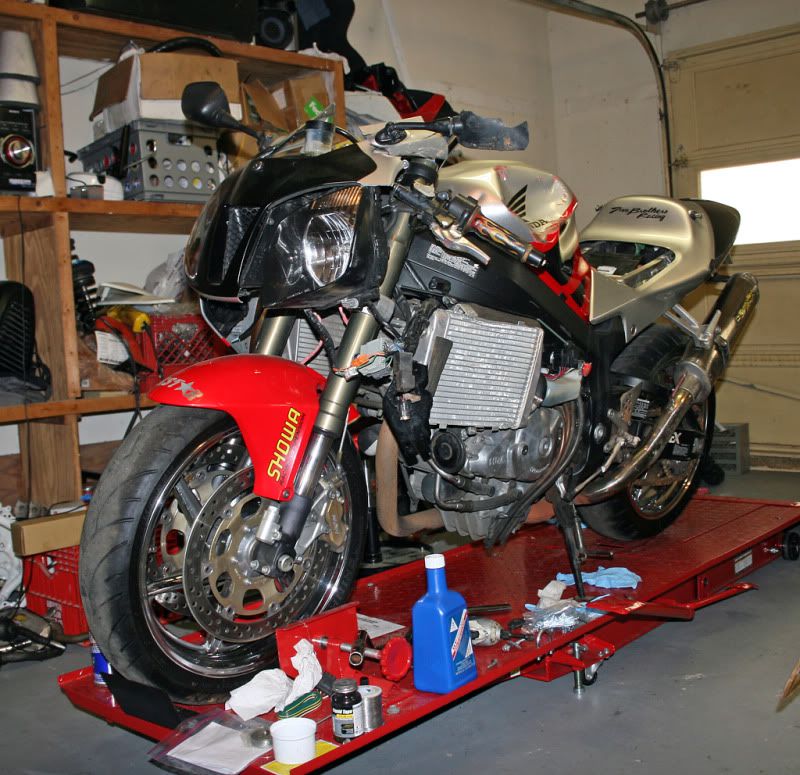 Will be receiving a whole new fairing set. Previous owner wrecked it, stopped paying on it, and it was repo'd and sold at auction. Clear title.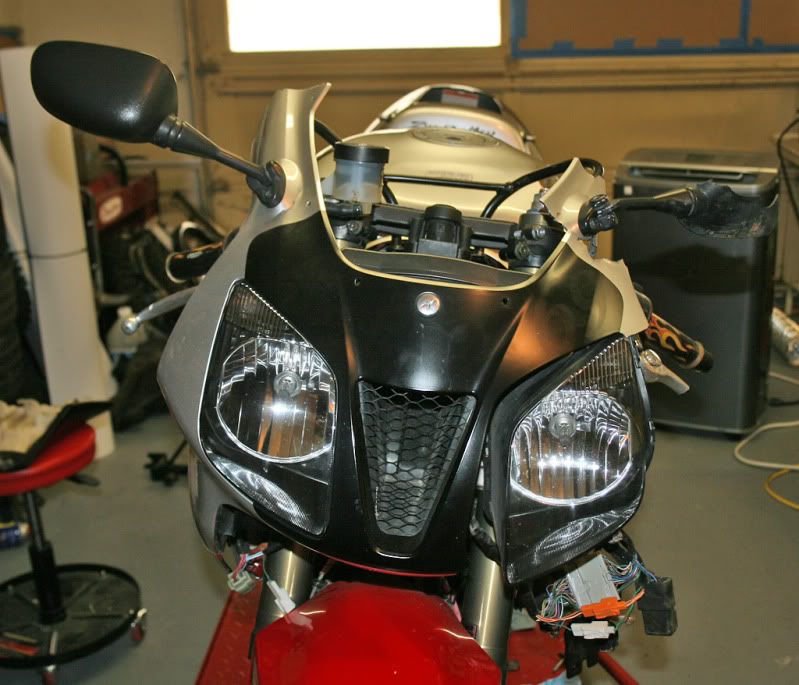 I think "Stitch" is a fitting name for two reasons. A rebuilt wreck and looks like Stitch from Lilo and Stitch.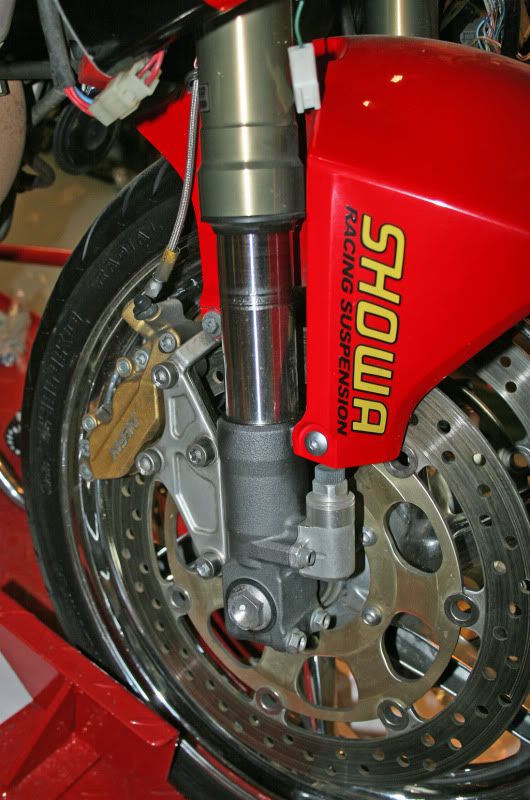 Fork seals blown, have a new set on order for $25. Probably trade chrome wheels for some stockers.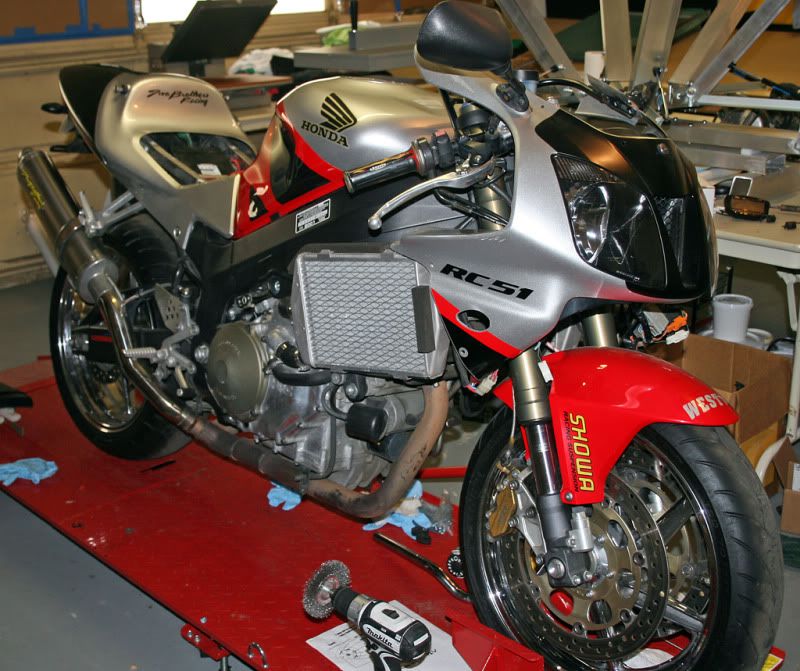 The better side, but it has been down on this side before.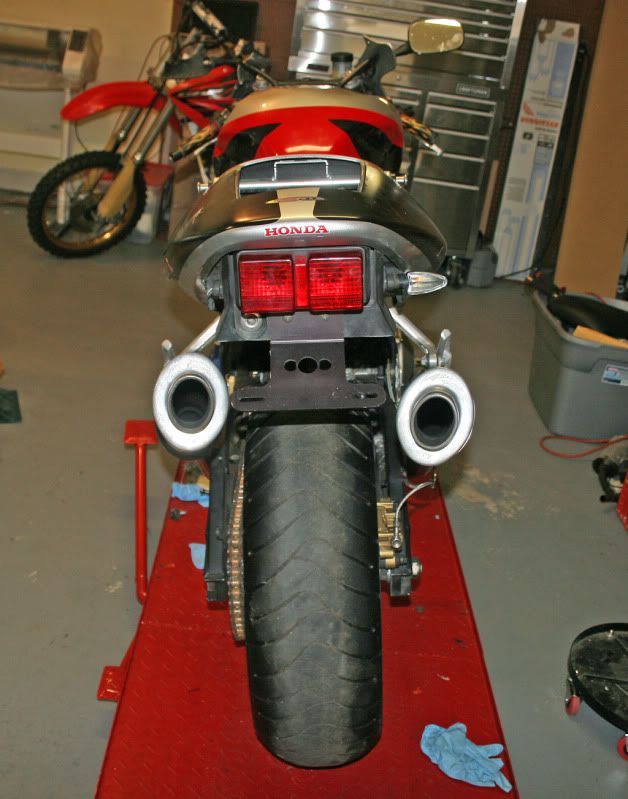 Two Brothers exhaust sounds good, but pretty janky with broken exhaust hangars.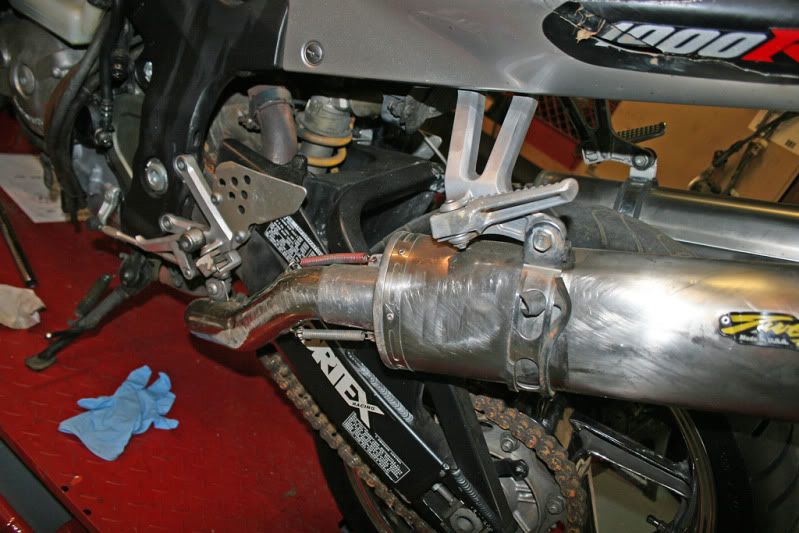 Road rash on the left pipe and can.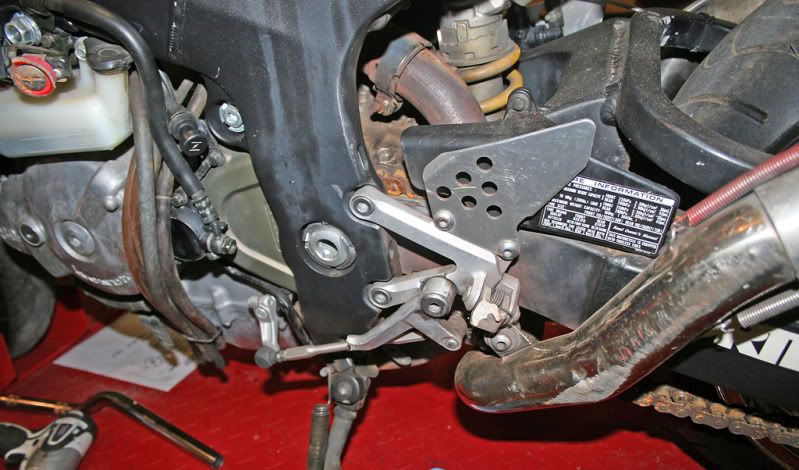 Left rearset broken and bent in.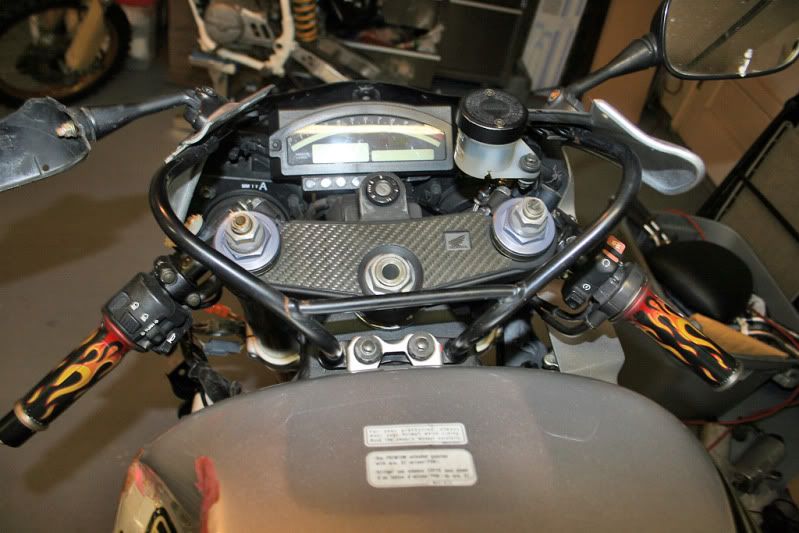 Need to replace the reservoir and lever.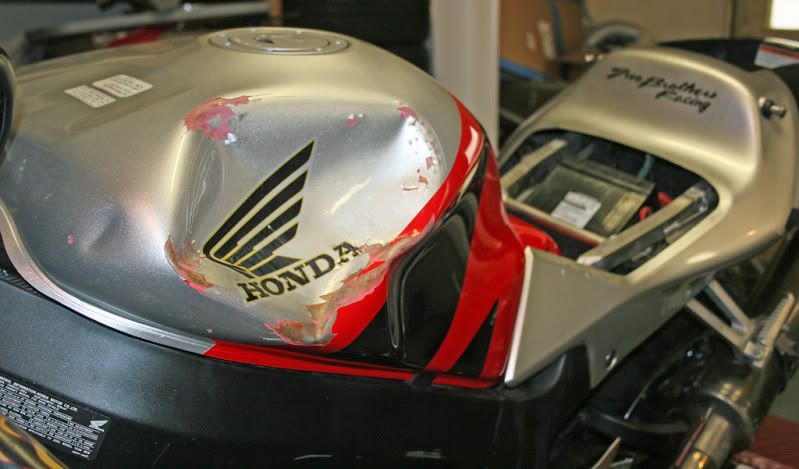 Huge dent in the tank, looking for a used tank to replace it with.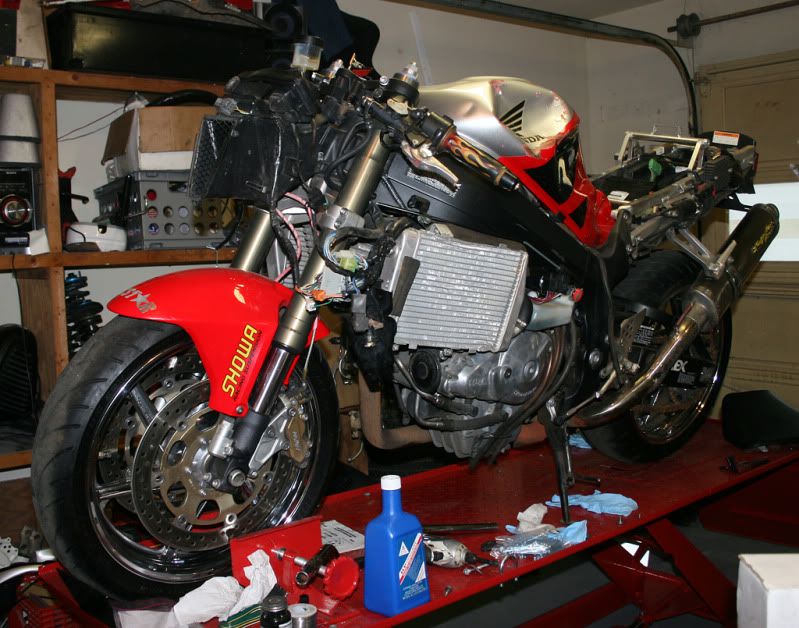 Fairings removed.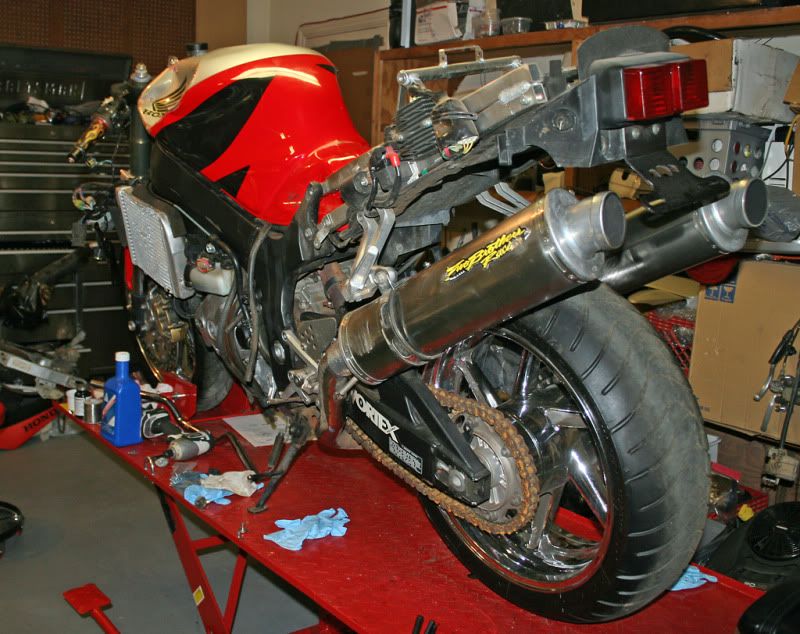 Chain and sprockets are toast. Previous owner must have never cornered this poor thing. And the tires still have TIRE SHINE on them! Really? That's probably why he went down.
Here is a video of it running the first day: