I finished disassembly yesterday and started to reassemble the frame and engine today. It took many hours with picks and small screwdrivers to remove all the built up bugs, tire, and crash dirt from the engine.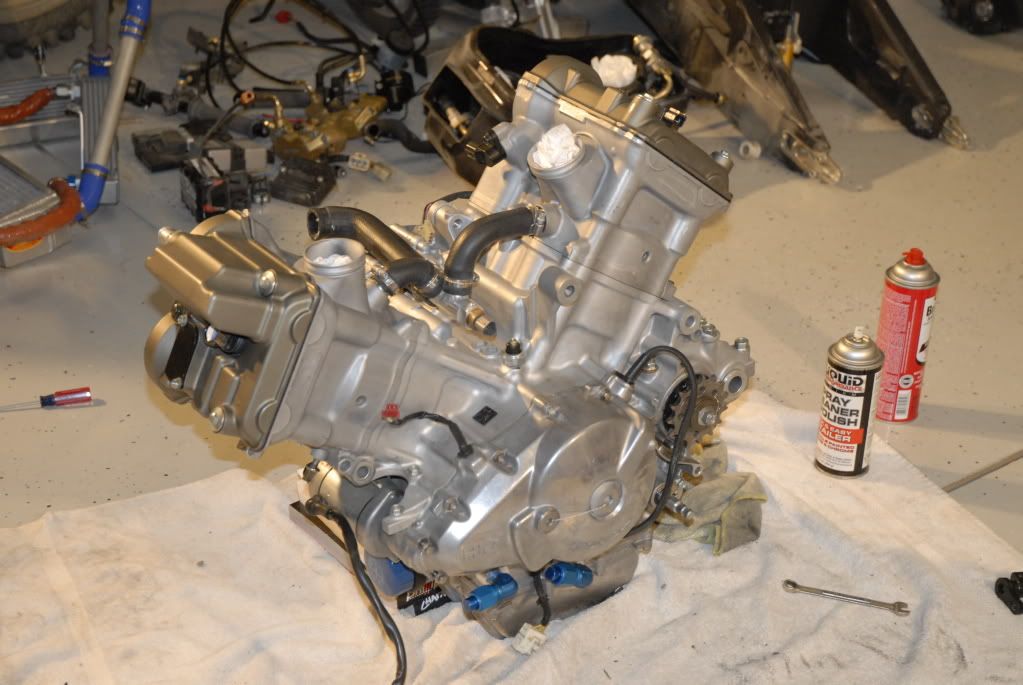 This is about as far as I can go for now. Waiting on new All Balls steering bearings and new swingarm bearings.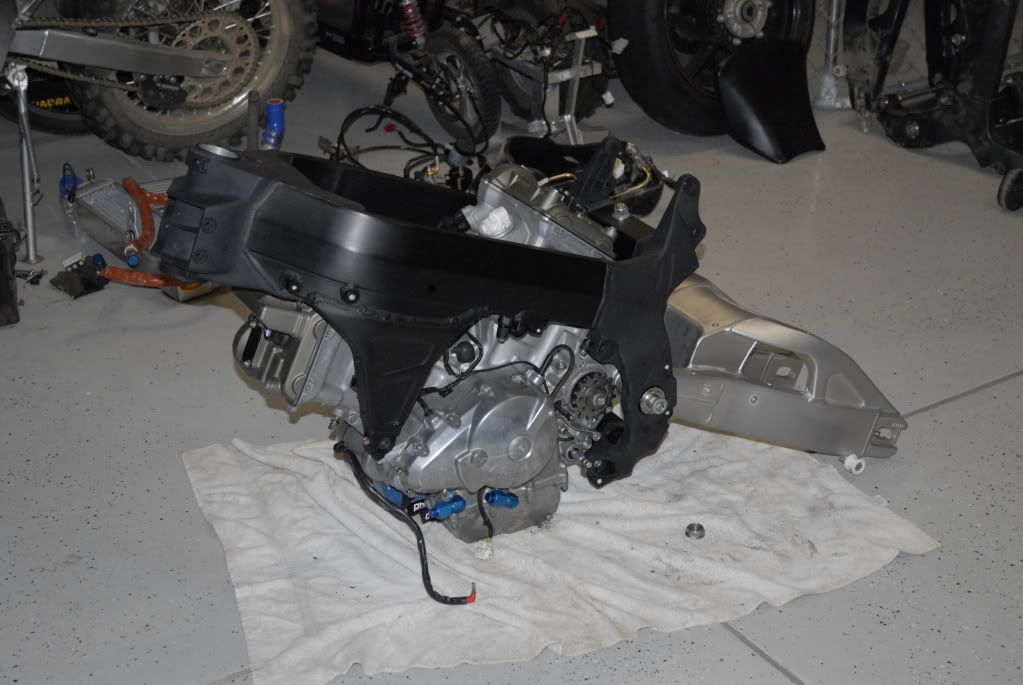 I bent both fork outers, Dan Kyle did a nice job replacing the tubes. Yes, that a new YoYoDyne slipper on the ground.