So I spent the day at Erion (and most of my paycheck) but came away happy. This was my second full day on the dyno trying to get the bike to run like I knew it should. We ran in to fueling issues (or lack of fuel at high RPM) the first go-around but this time we came out on top. I just know your all dying to see what kind of power she made, but we will get to the good stuff in a bit. I must first say how friendly, professional and courteous the entire Erion Racing staff was. Kevin Erion and Rick Hobbs made me feel right at home in there race shop and talked to me as I was a long time friend rather than a customer! Great service! Here are a few photos I quickly shot.
Rick ringing the neck off the RC with almost 40 11,000 RPM pulls during the day.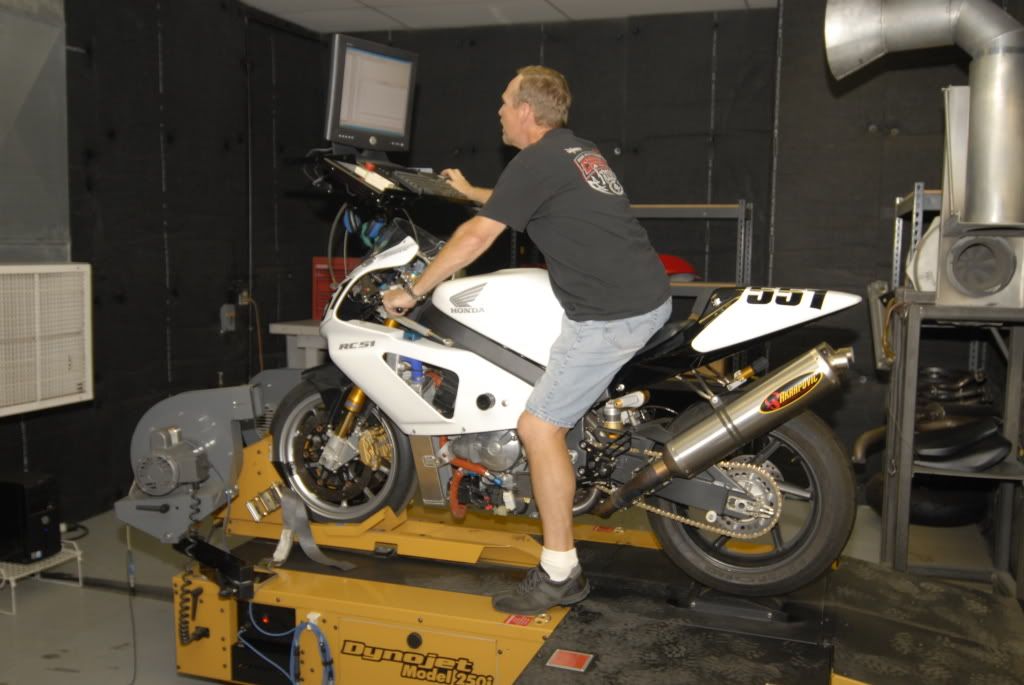 One of my favorite bikes I have ever owned, 1998 CBR900RR. This one made 180HP and they had to add 25LB of ballast above the trans to pass tech!
Zemke's FX CBR929
Hayes 2007 FX CBR600RR