Up for sale is my blue Icon Persuit Jacket. Never down and still in great condition. Only used it for about 500 miles and it's been sitting in the closet since. Got too many suits and jackets so I'm downsizing.
I'm 6'4" @ 180lbs and it fits me well. A little short near the waist and a little room in that area too, so for someone shorter and a bit more stocky, it would be perfect.
Paid $300 new
Asking: $125 shipped.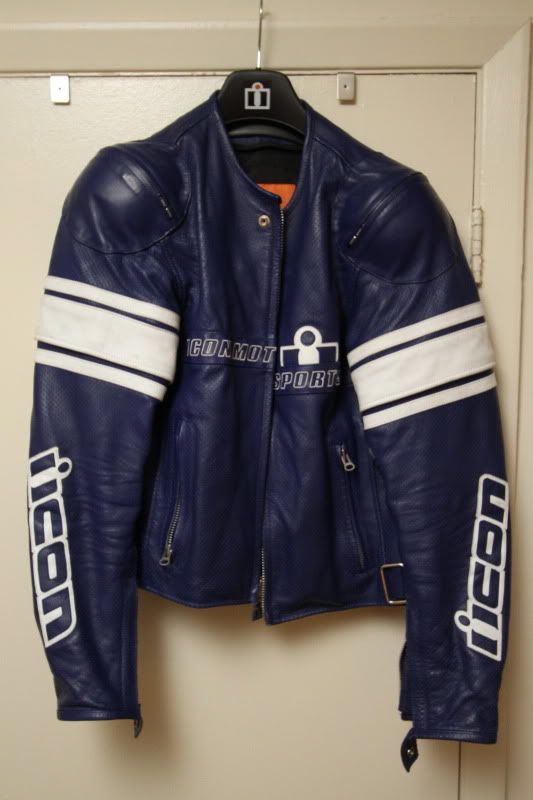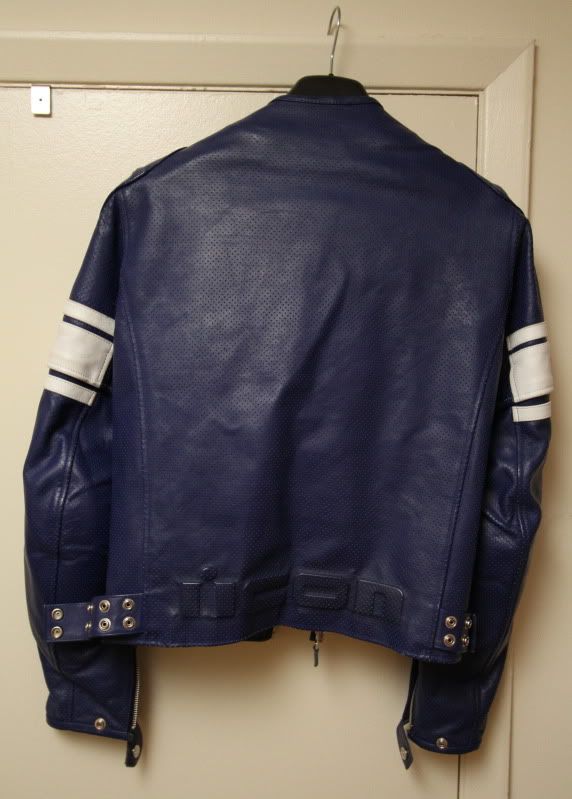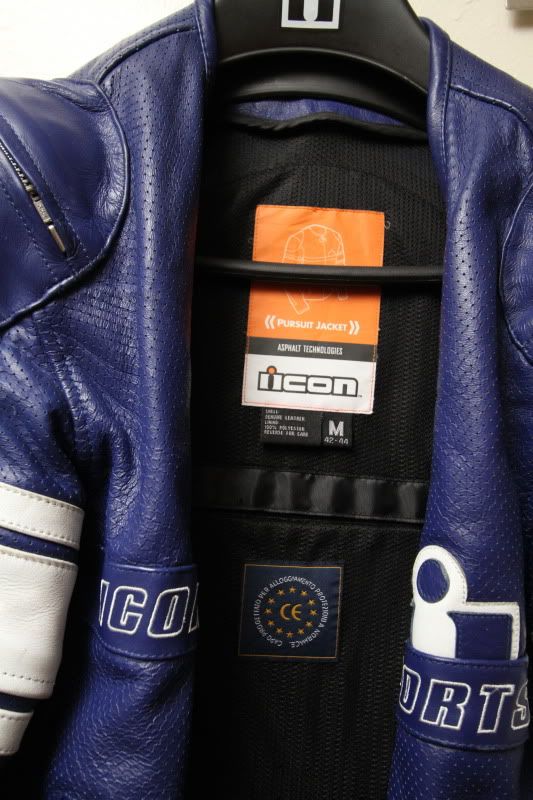 I've got some boots and a suit that I'd like to let go because I'm having a custom suit made and I got new boots that match the suit.
Sidi Black and Red eu 45 (us 11...but I'm a 10.5 and the fit fine) _No_ nasty smells! No bad crashes in them! -
$200 shipped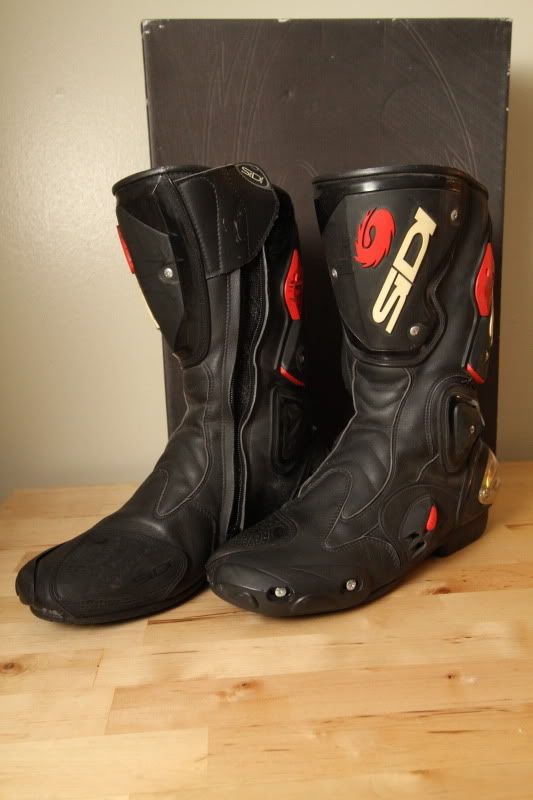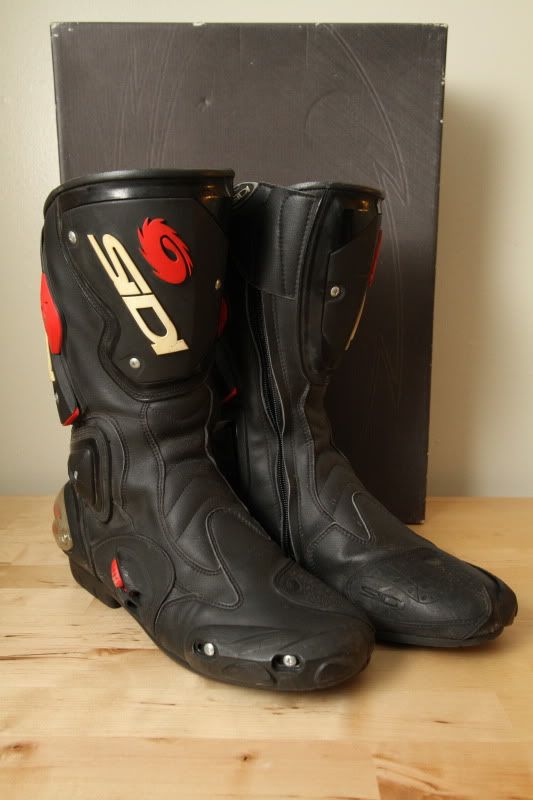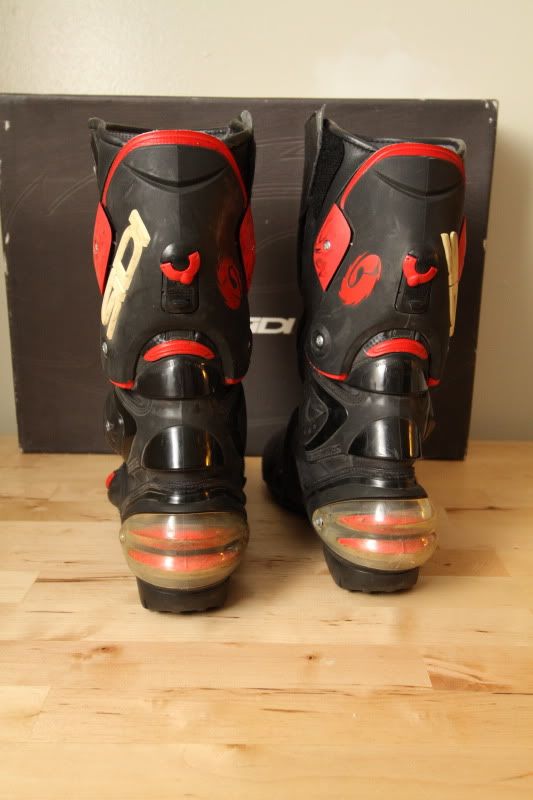 Sidi Black and Silver eu 44 (I'm size 10.5 and they fit great…don't really see a difference between the 45 and the 44). _No_ nasty smells! No bad crashes in them! Maybe could use new toe guards. -
$150 shipped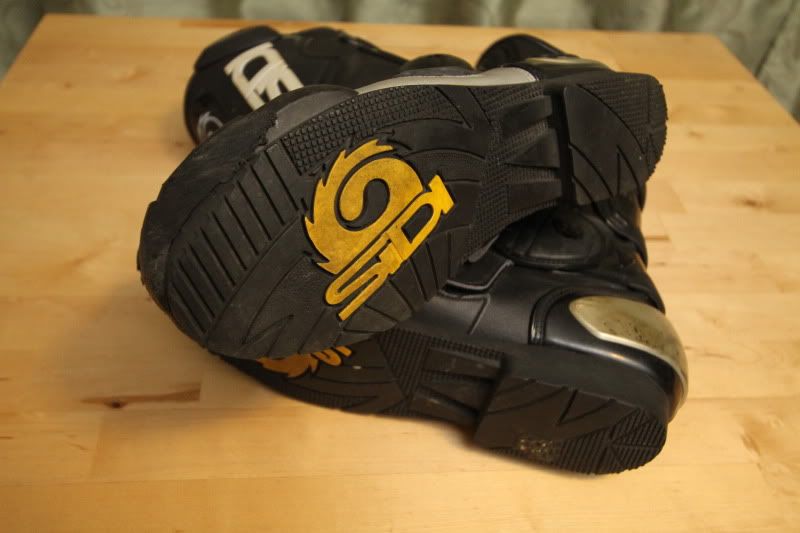 Syed One Piece Suit - I'm 6'4" @ 175 and the suit is just a bit too large around the waist for me. Picked it up off a friend who was the original owner and he was a bit heavier than I. I needed a suit bad so I picked up his but now this one has got to go with my new one coming in. Would be perfect for someone 190-210 probably. It was crashed in once but the main amount of damage was to the left thigh and elbows. The suit was sent into Syed for repairs and they put two brand new elbows on it. However, there are still some scratches on the thigh and a very few on the butt. Does not smell (still smells of the wonderful aroma of leather). Syed is great for custom tailoring if you are worried about fitment. Send it in with some measurements and they get it back to you damn quick fitting perfectly! $1600 suit, yours for
$450 shipped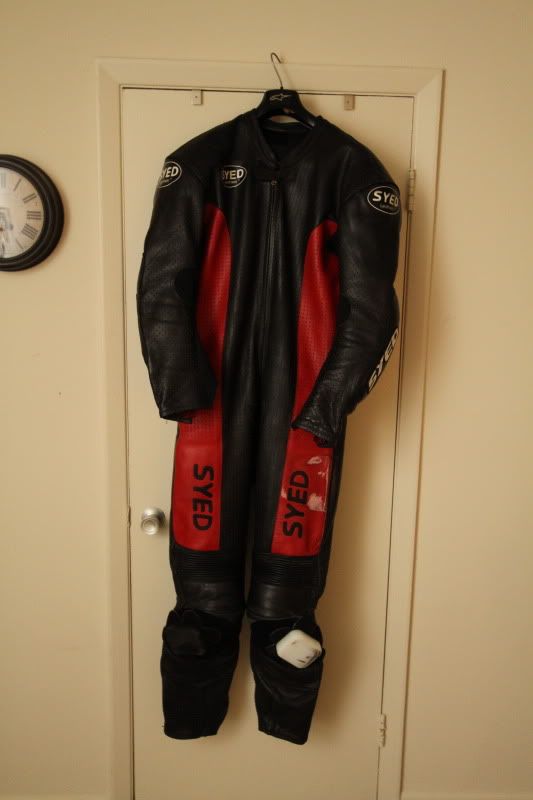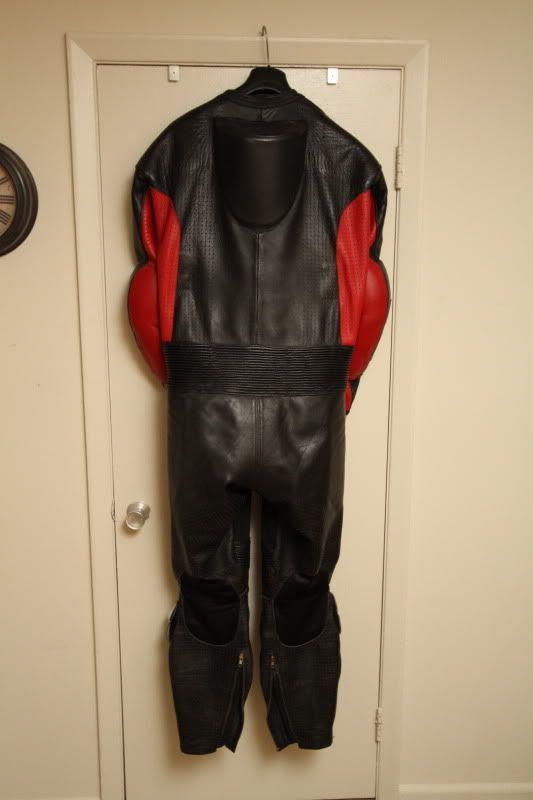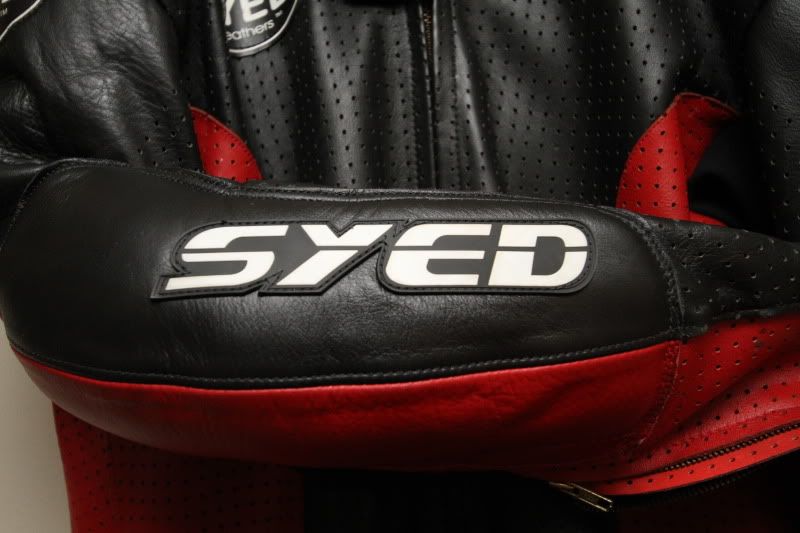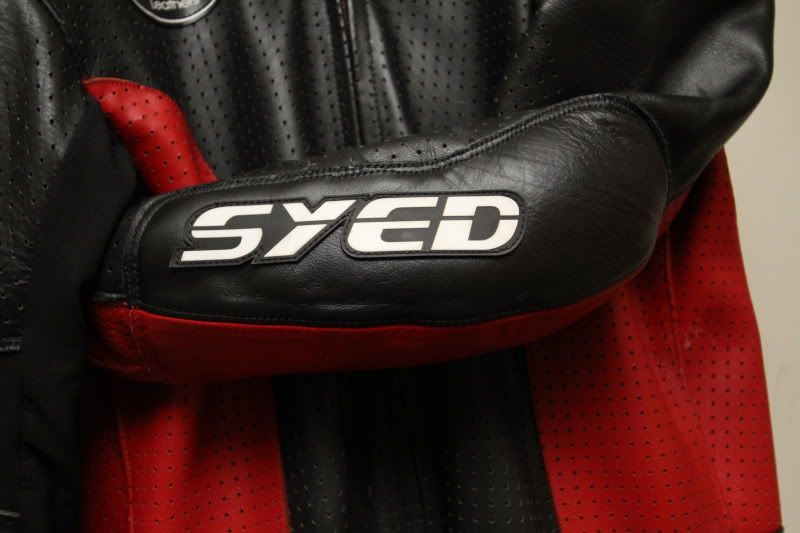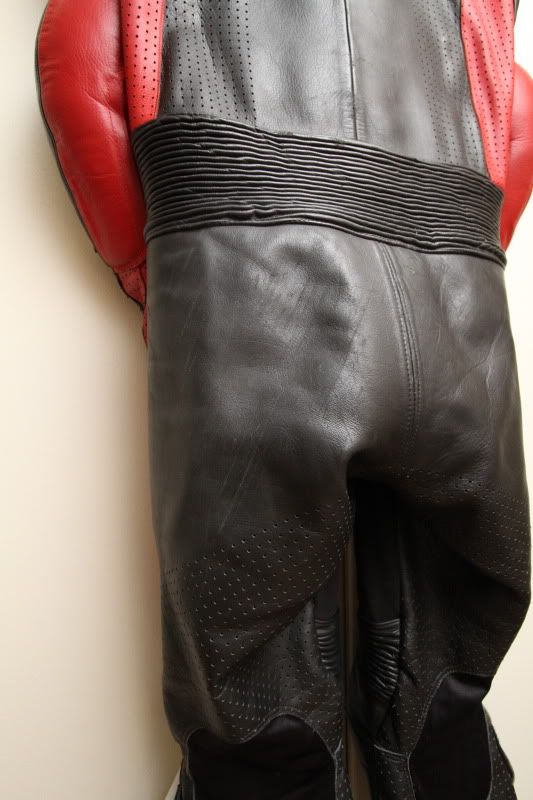 Up for sale are two ChatterBox GMRS X1 kits. I only have one charger for both them, but a universal charger will work on them ($10 at radio shack).
Great condition.
Paid $300 each, asking $300 for both.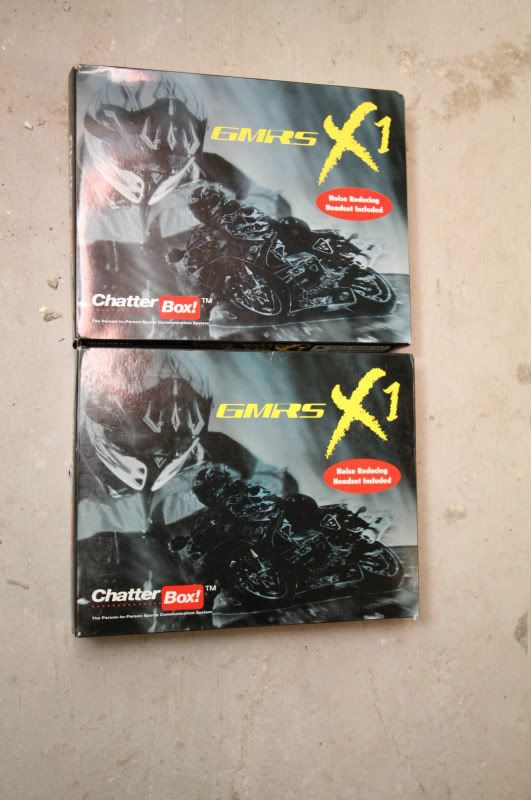 Go Pro Digital Hero -
SOLD!!!