Discussion Starter
·
#1
·
I got my SM510R today from Heinen's Husqvarna.
The certificate of origin says for off road use only. Paul Heinen, the owner of Heinen's, got out his label maker and slapped "Made in Italy" over that part. Will the DMV notice?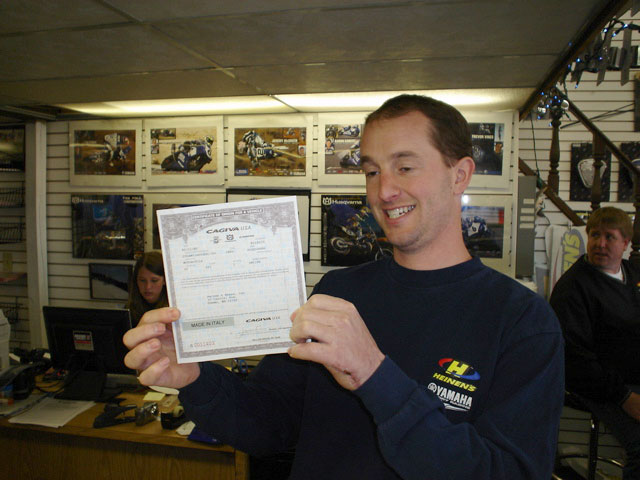 Got the bike home and unloaded the bike from my rusty truck. The Husky mirror wasn't ordered, so a Yamaha BW200 (225?) on the showroom floor donated one of its mirrors to the cause.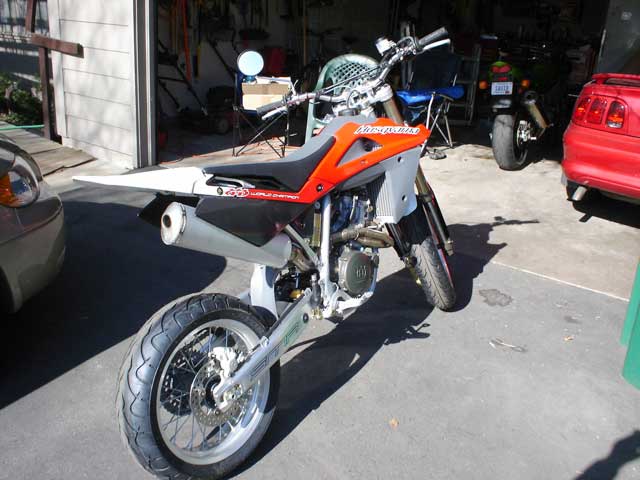 The bike didn't have its lights mounted and I shot a picture of goodies I've got to bolt on.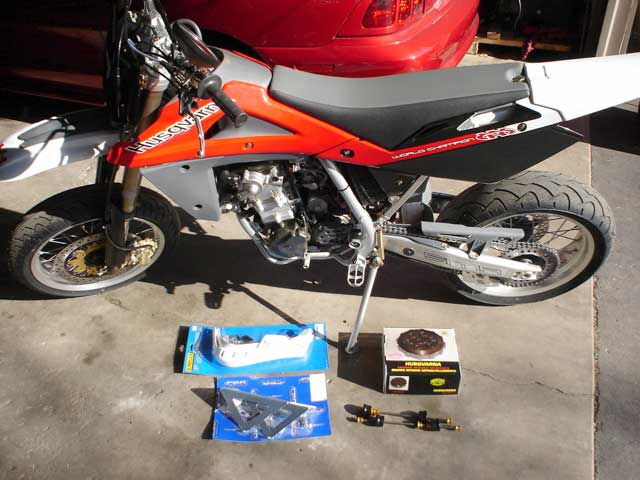 Unfortunately one of the mechanics mixed up two of the light kits and I'm missing half the stuff I need to mount the lights (not real happy about that 'cause the dealer is 40 miles away on the other side of the city) so I went for a spin around the neighborhood. Two neighbors knew what this bike was and so I stopped and chatted. Upon parking it back in the garage, I was informed that another neighbor, 5 blocks away from where I was running around called and complained about the noise. Huh? This Husky is downright quiet and I'm being easy on a fresh engine.
Anyway, I've half a mind to do rolling burnouts on an open-piped stroked shovelhead over there to provide them a reference so they know what noise is.