Getting it ready for the next couple of weekends. Trackday at CMP this coming Sunday, then next weekend at Road Atlanta.
I've had this bodywork since I got the RC a couple of years ago, and it's just been collecting dust in the garage. It looked like hammered shit and corn chips. Bought a couple of rattlecans of spray paint from Home Depot, some blue painters tape, and went to work. Here's the results...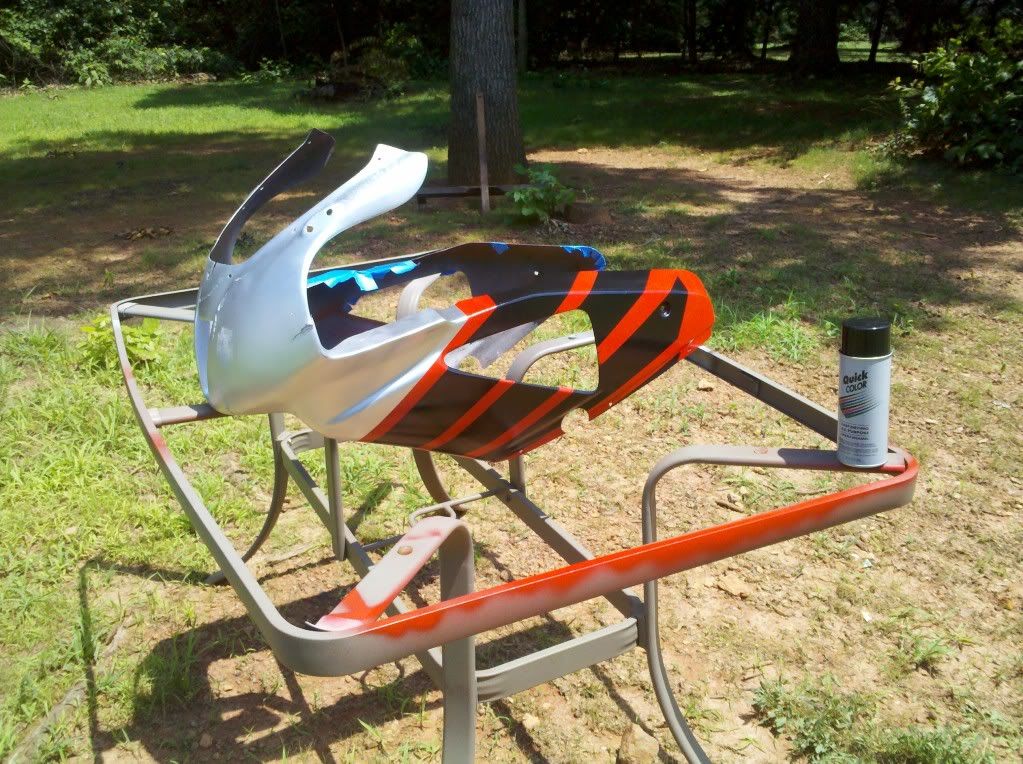 I've been running an SP2 header/Yoshi mids/ MRGRN's cans. Don't wanna destroy them if I bin it, so I bolted my original SP1 header and MiG canisters back on. Also swapped to my cruchy flavored tank. Tomorrow I'll get my new rubber spooned on, even though these 2CT's are in decent shape. Got a new set of the same tires for CMP, and a set of 209 GP-A's for Road Atlanta (medium front and 2 soft rears)...