Discussion Starter
·
#1
·
Figured I'd post a hello thread. If its in the wrong spot, feel free to move it.
Bought an RC51 a few months ago... awesome bikes.
Managed to blow it up pretty good, though... so now I'm either going to rebuild it, part it out, or fighter it... I'm still up in the air about what to do.
Here's what it looked like then.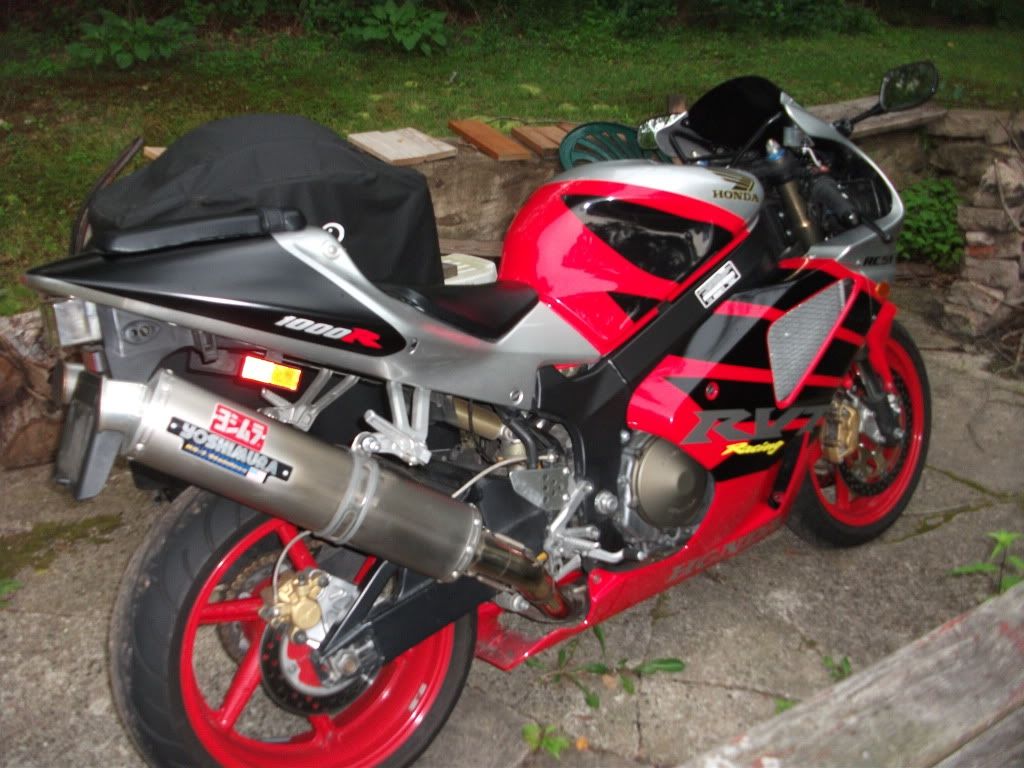 And now.... Oops.
For the record, full gear for the win. Wearing full leathers when this happened... EMT's cut the leathers off, which sucked, but whatever, I got my money's worth.
For the record, whoever owns the RC below, I love you. What a great paint scheme...