Thought I'd share some shots of my nc35 following a recent makeover: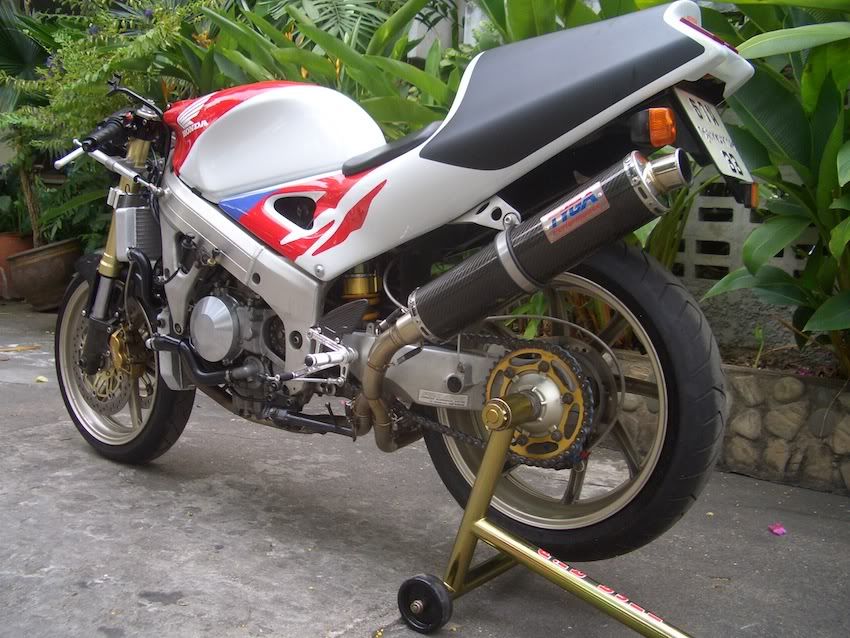 So far the mods include:
Race Tech fork internals,
Ohlins rear,
VTR1000F front disks,
SP2 calipers,
Brembo mc,
Tyga CNC triples,
Tyga rear sets,
Speedcell,
HRC CDI,
Tyga c/f air box w' Uni foam filter,
HRC copy carb slide springs,
Tyga full system,
K5 flywheel and stator conversion,
520 chain,
Tyga bodywork and fender,
Thermae 32 mm race rads.
I'll probably yank the quietening gears from the camshafts, it saves a little weight (plus I love the coffee grinder sound FX at idle). I also have an Ignitech programmable CDI I'd like to fit, the carbs are dialled in pretty good now but I think it'd come alive with some dyno tuning and custom map for the Ignitech. These little bikes are a lot of fun.