This is going to be a sorta build thread/ progress thread for my bike.
It is a 2000 RC51 Sp1. this is my second RC51 (first was an 02) then I got off the RC and went to a 99 TL1000R. They are definitely more powerful than an RC stock for stock but their suspension blows. SO I sold my TLR before I went to school in Cali for the Army. While I was out there I bought a street 2002 CRF450R Supermoto. The thing was a street killer. I shipped it back to MN rode it a few times right before I left for Iraq then Raced it while home on Leave. When i got home(from Iraq) I bought my 2nd RC(the one here) as I knew my supermoto would not work as my primary street bike. Well I have since sold my supermoto due to lack of time to race it and the lack of desire to ride it 30 miles one way to work. so now for where I am now.
I ride my RC 30 miles one way a day plus odd around town errands. I bought it in March and had 30,000(
fixed typo
) miles on it(bringing it to just over 35k) before I crashed it in June. so now it is getting put back together.
some of these pics are very crap quality due to being camera phone shots, but here goes anyways.
this is my first pic ever: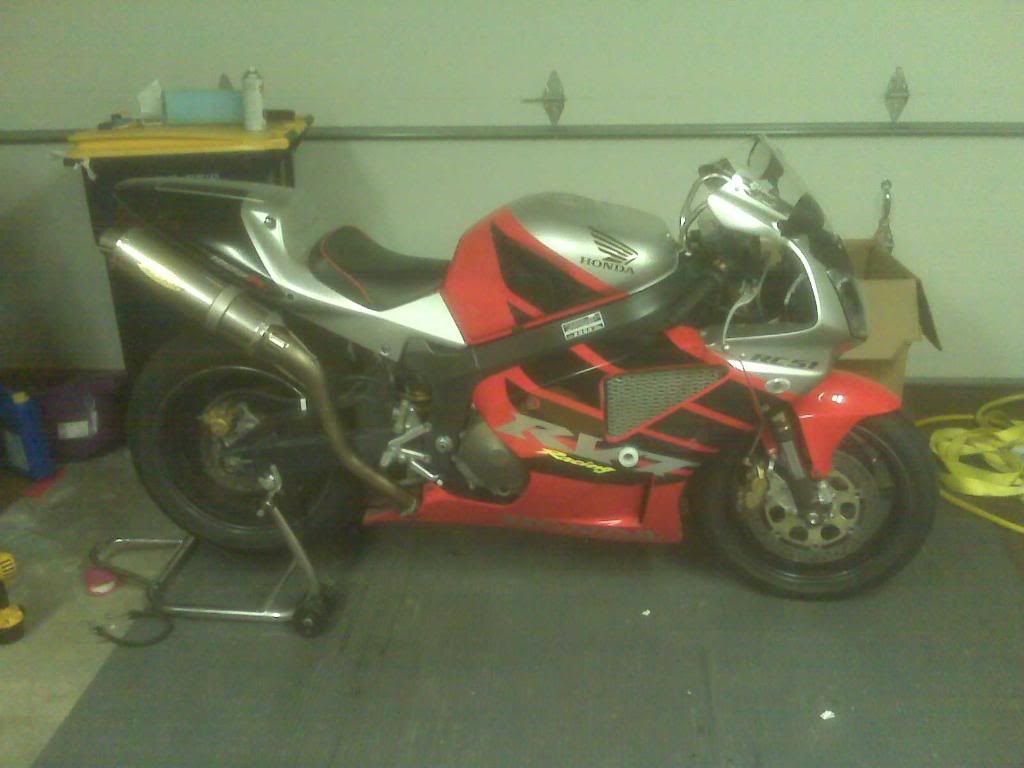 pic of my bike and my 1996 Dodge Ram:
pic of my RC51 with my soon to be Ex-wife's 600RR(that I bought her :banghead)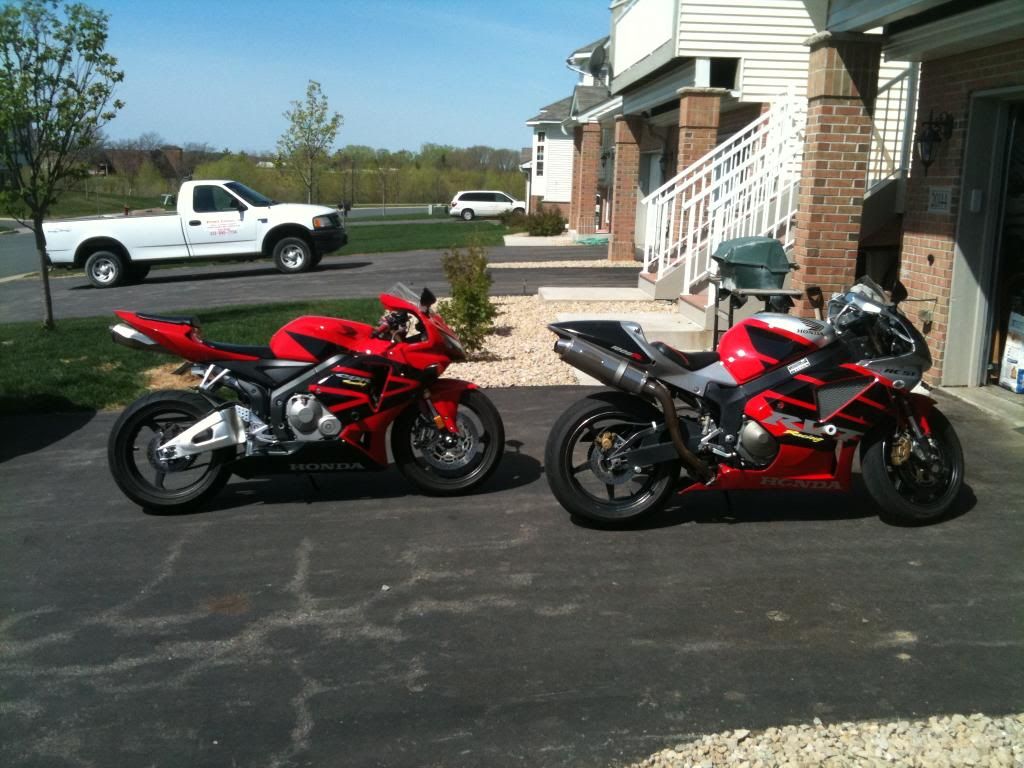 pic of my RC51 on our MNSBR(local forum) kick off ride. I was a sweeper hence the orange shirt over my jacket.