Everything was coming together. A week ago the forecast was loads of rain, but low and behold!! Sunny and warm all day yesterday!! I think being pumped about the weather and knowing it was my last track day of the season was a recipe for disaster. During the 1st session there were a couple crashes, and I couldn't really get feeling good. Felt stiff, not smooth on transitions, just not in the groove... Note to self, when feeling that way, ease back till I get in the zone.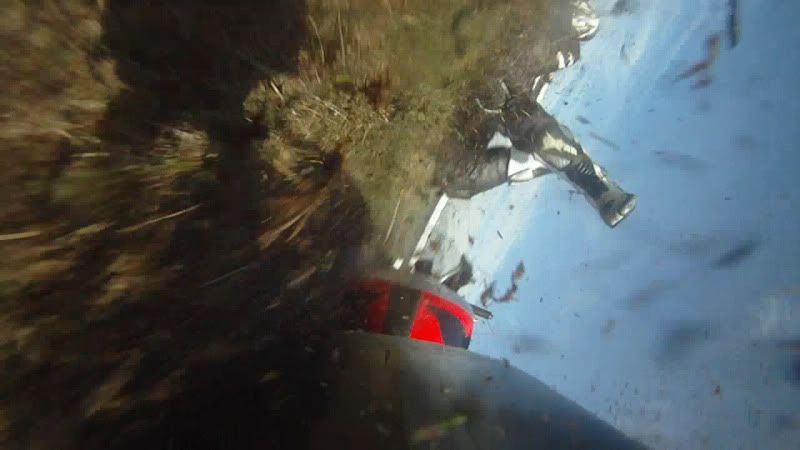 YouTube - September crash final edit
Not hurt at all, just minor soreness. The most humbling part was I crashed in that same spot just the following session.:banghead Piggy was fine too, finished the day! Although we were cut 1 session short, they ran out of ambulances to cover the track. Something was in the air, it was carnage...