Discussion Starter
·
#1
·
I had everything powdercoated. Red is a candy apple over flake.
Motor is a Trailbikes 88cc kit with race head, HD clutch, high volume oil pump, 20mm carb and Trailbikes CDI. Two Brothers bigbore exhaust. Baja designs stator to run the lights. I am heading for street legal with it so I can run for beer when we are camping or at the racetrack. I just have to do up the tail/brakelight unit and get it inspected.
Douglas billet wheels. Pirelli 3.00x10 rubber.
12 bar. Yes, this is a stunt bike. That bar comes off in 2 minutes and the knobbies go on for dirt.
I have 3 wheelsets for it. Winter it is street tires,knobbies and a studded set for ice. Summer is two different compounds of street and then knobbies. Fun stuff. I can't wait to ride around with the kids this summer.
I would like to add some upgraded forks soon but man, I have spent so much on it in the last two months they are going to have to wait.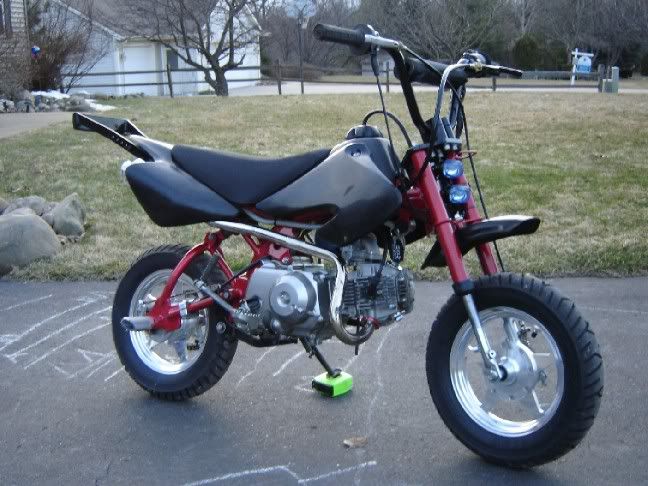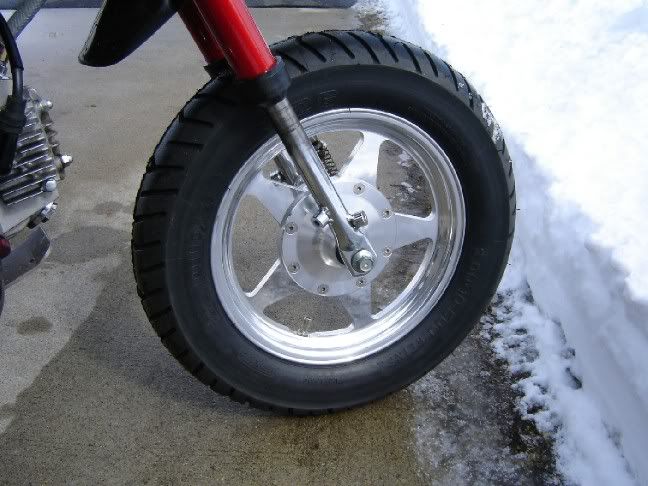 Noise maker. It sounds like a CRF450. I am not kidding.