.Name:Chris Martin
Location:Roanoke,VA
Contact
M here
Price::
Praise the Lord,Mary,K-Ci & JoJo,and Justin Bieber,this bike is SOOOOOOOOLD!!!
'02 Honda RC51. 15,xxx miles.
Complete history:
-Original owner put 4k miles on it,without incident.
-Douchebag 2nd owner had it for 1 week(traded it back in because it didn't wheelie good,yo),and put a couple hundred miles on it.Was dropped by him on both sides(not moving,just dropped in parking lots),so there's some very minor gravel imprints on the side fairings and a dent on the tank side(landed on a parking curb).Never crashed/down while moving.
-I bought it in late '02,and have ridden it without incident since.
-All regular maintenance while the original owner had it was done at Cycle Shack/dealership.I've performed all maintenance/mods since I've owned it.Everything has been done either on schedule,or before,using Honda HPF oil and whatever the forum hype lists as the hot filter of the week(ranging from OEM to Purolator).Oil has never made it past 1k miles before change,due to time intervals.Spark plugs,coolant flush(with Water Wetter added),brake fluid flush,air filters,etc. have all been done within the past 2k miles.
Includes:
-MIG exhaust or stock mufflers
-Carbon Fiber front fender
-PAIR mod
-flapper mod
-Nicky mod
-Bladerunner mod
-PCIII USB(with Sato Low map)
-HID low beam
-Dubble Bubble screen
-LED undertail
-All LED lights(flush front LED turn signals,Euro eyebrow mod with LEDs)
-almost new Pilot Powers
-adjustable fan thermostat
-powder coated black levers,rearsets and caliper brackets
-15/41-520 chain/sprocket conversion.
-Speedo Healer.Calibrated with GPS,so the speedometer is dead on.
The bad:
-Could stand to have fork seals replaced-they are leaking a little.If you're at all familiar with RC51s,you know that they all do this,generally within 5-10k miles of new.
-The above mentioned cosmetic damage from being dropped.
Clean title,in hand.NO test ride without cash in hand.I'd be glad to start it for you,ride it for you,but no joyrides.This a great bike,that has had all the common RC51 gripes remedied.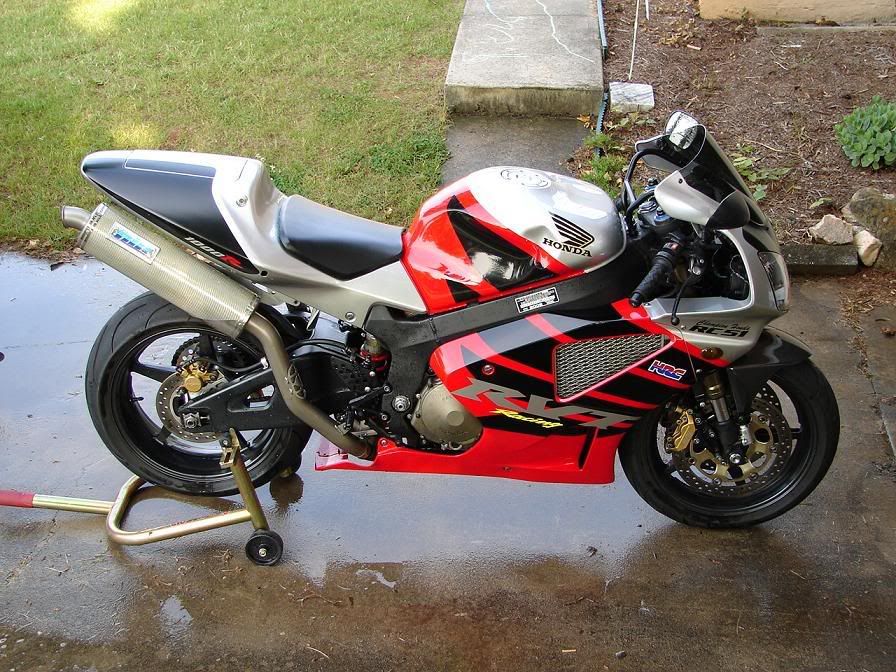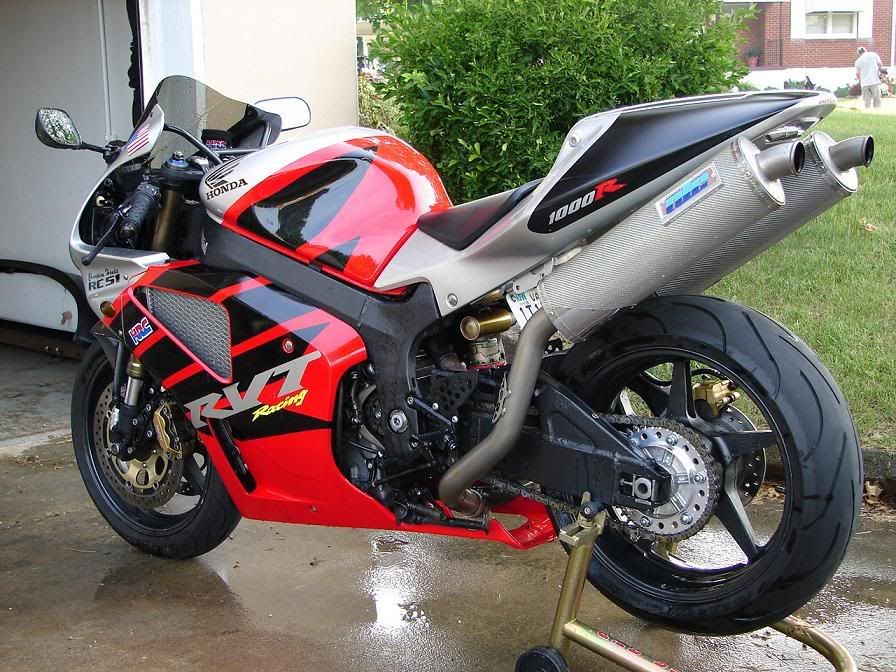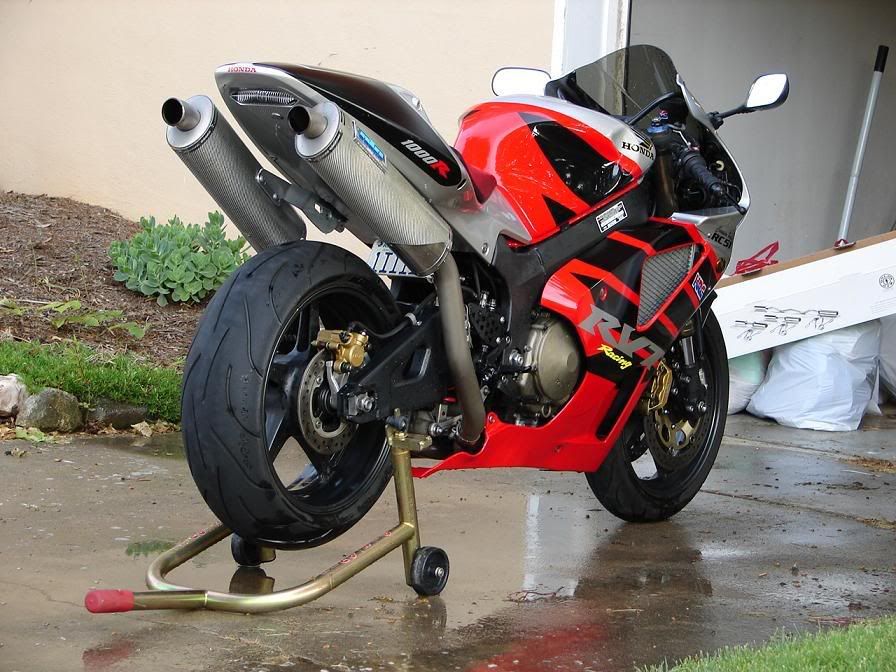 New pics with stock exhaust: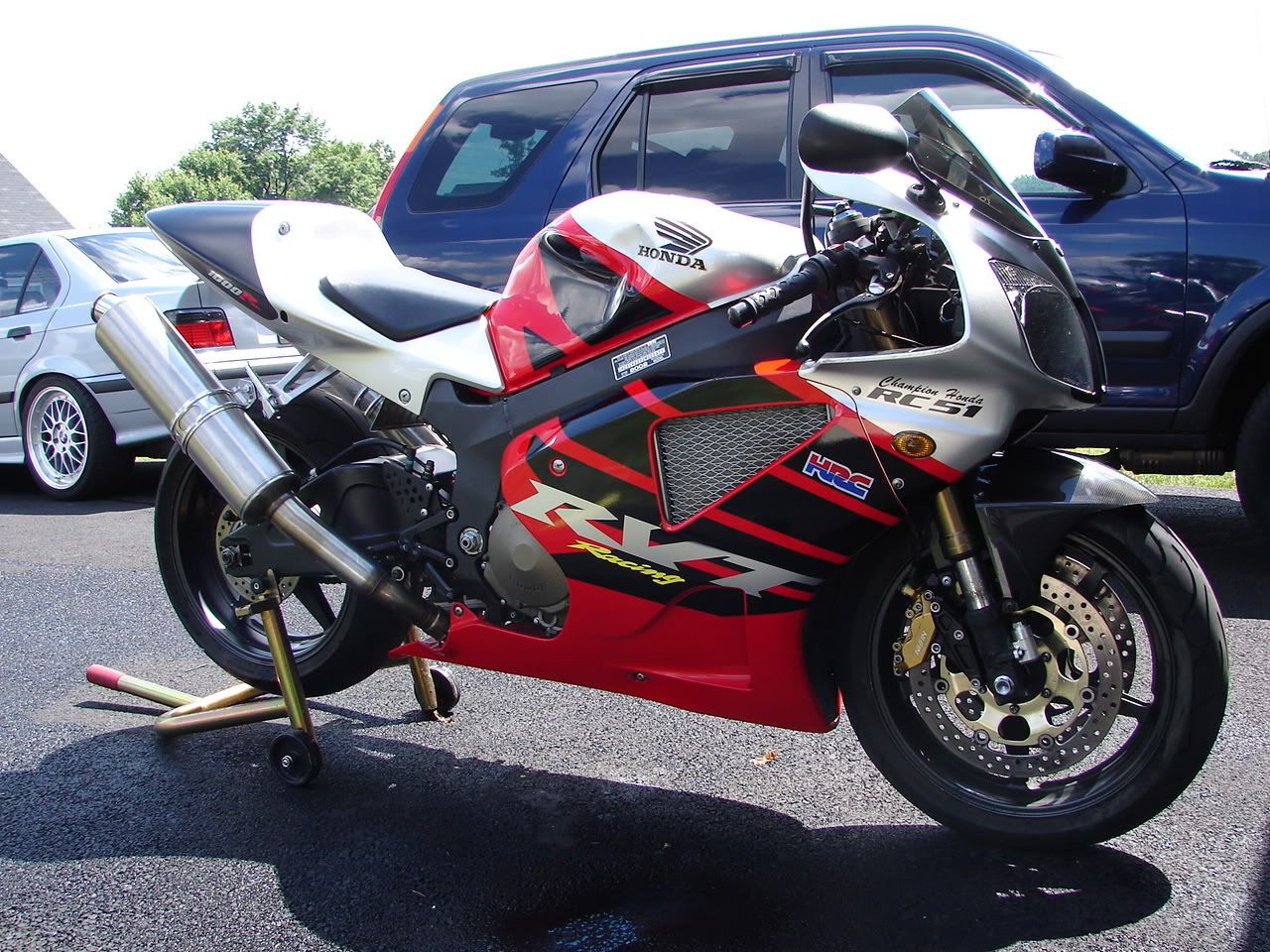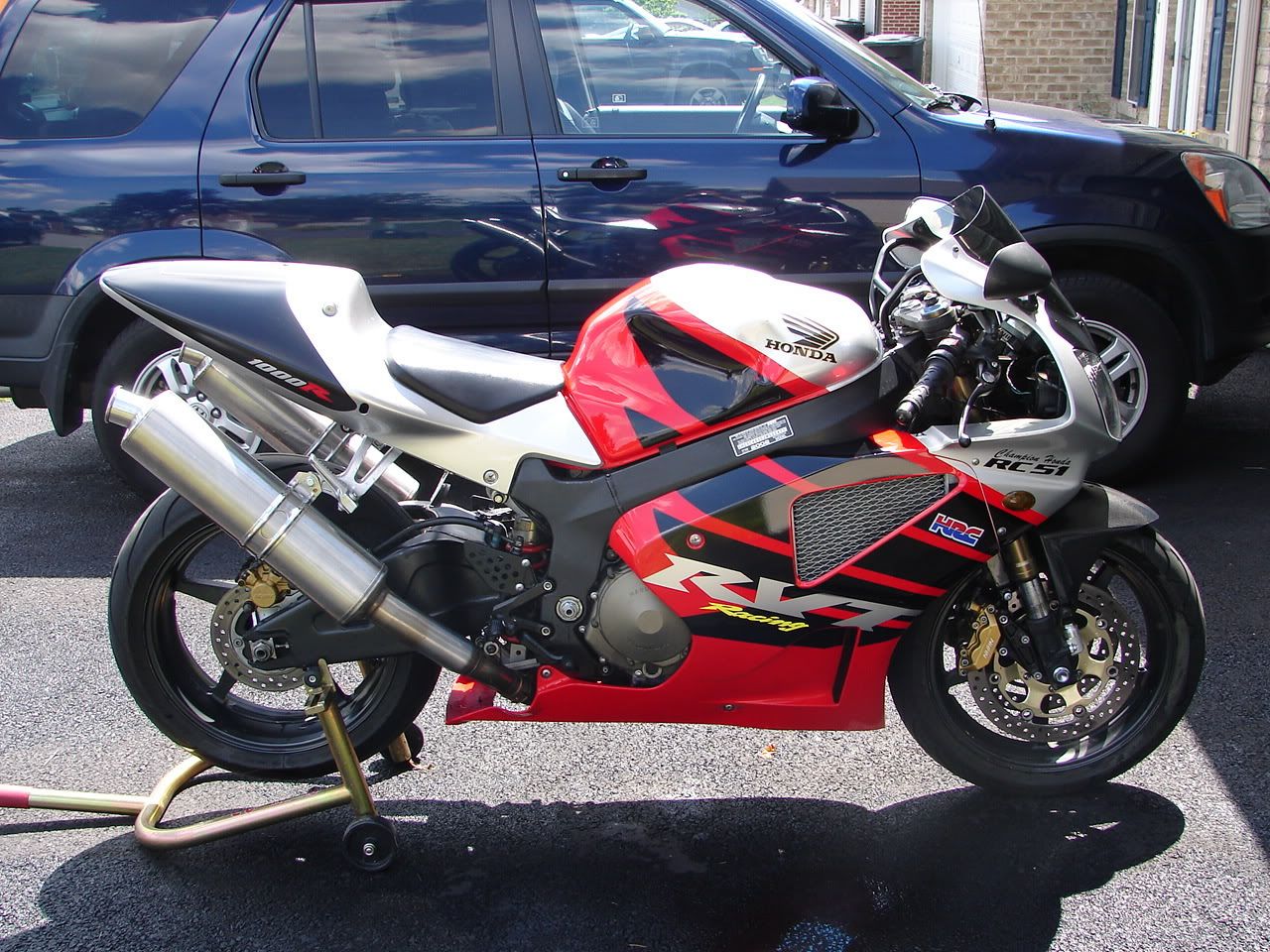 Thanks
Chris