From Salvage to Road
I bought my 2000 RC in 07 from a salvage dealer in NH...Heres the transformantion from then and now...
The day I brought it home...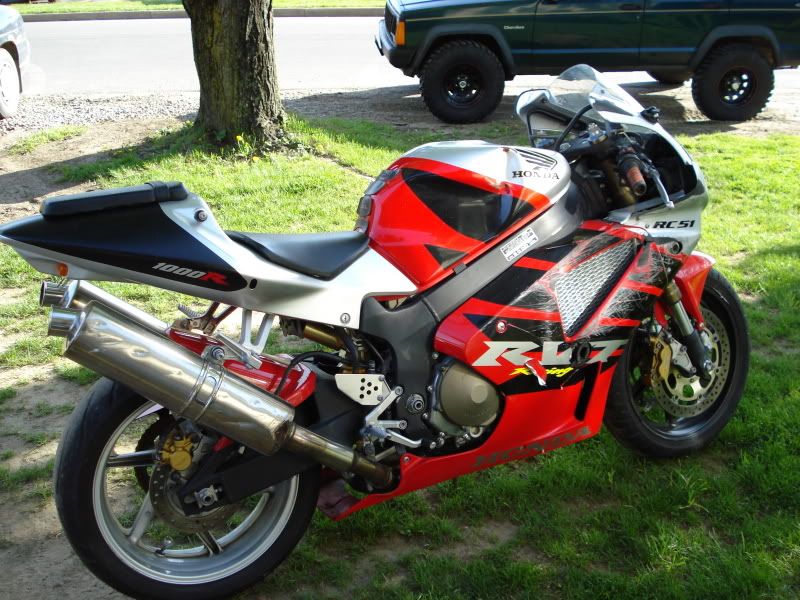 2009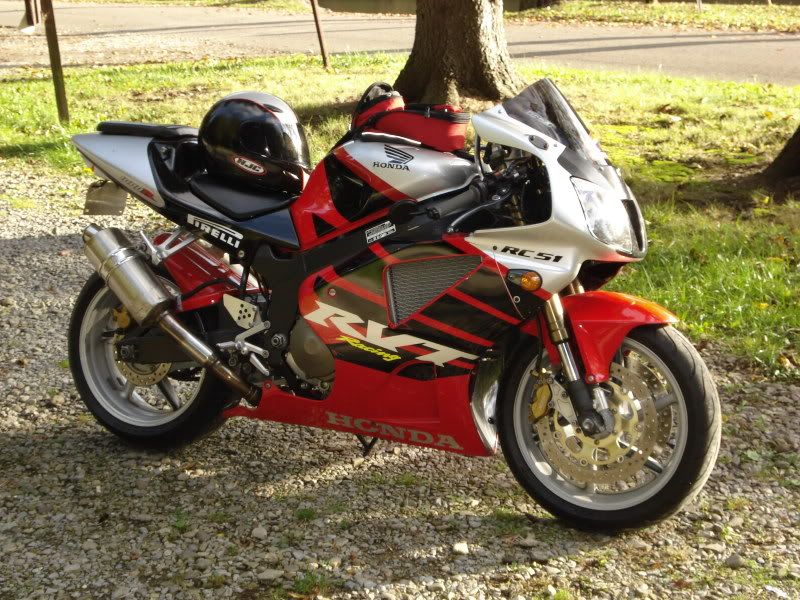 Over the winter I really got bit by the RC bug. Its really starting to come around IMO. PC rearsets, Gutted airbox, high mount two bros, PCII, Painted front fender, Removed the hugger, Rad fins, Pazzo knock-off levers, Bladerunner mod, Flapper mod, a new seat cover is on the way, and the maintenance, tires, brake pads, and fork seals.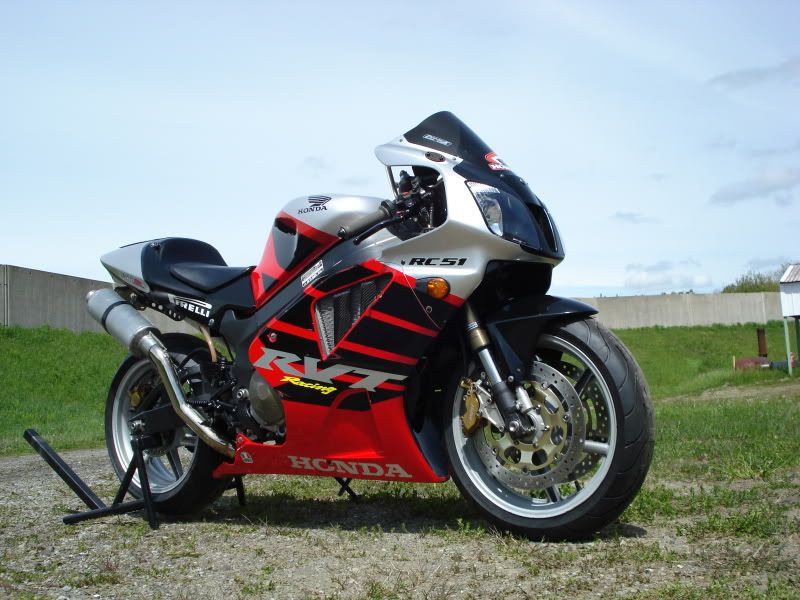 Next winter...New paint (I little white added to this scheme) Powder Coated wheels instead of rattle can, SP2 swinger in silver, 520 15/42 and whatever else I think I need
I'd like to thank all of you guys here, if it weren't for you...this thing wouldn't be where it is today :clapper
*Yes I know, I don't run Pirellie's but that was on the tail when I bought it from a fellow memeber...Just havn't takin it off yet