Discussion Starter
•
#1
•
Well finally got my New R1.
Buddy picked it up from the Dealer in Minnesota and met me in St. Louis since I am currently in Georgia.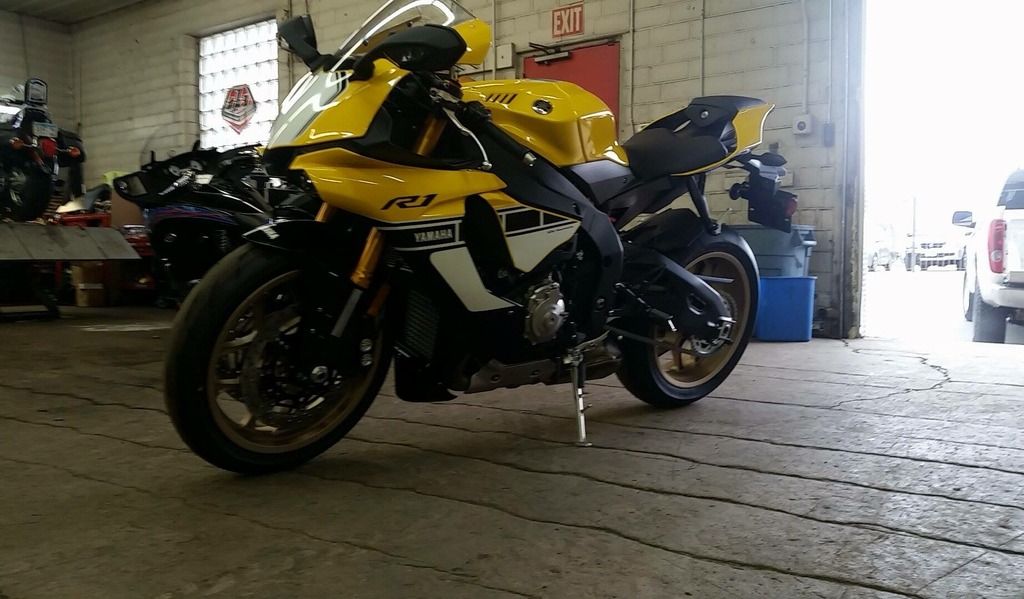 We met at a Hotel. Of course I wasn't letting it sleep outside in St. Louis.
And then the Exhaust got installed. Exup removed and ECU Flashed by Nick Marino from:
XPlane R1 Custom Tuning
(he lived near the hotel so I didn't have to deal with shipping)
After it was back together Sunday morning I loaded into my truck and headed back towards Georgia.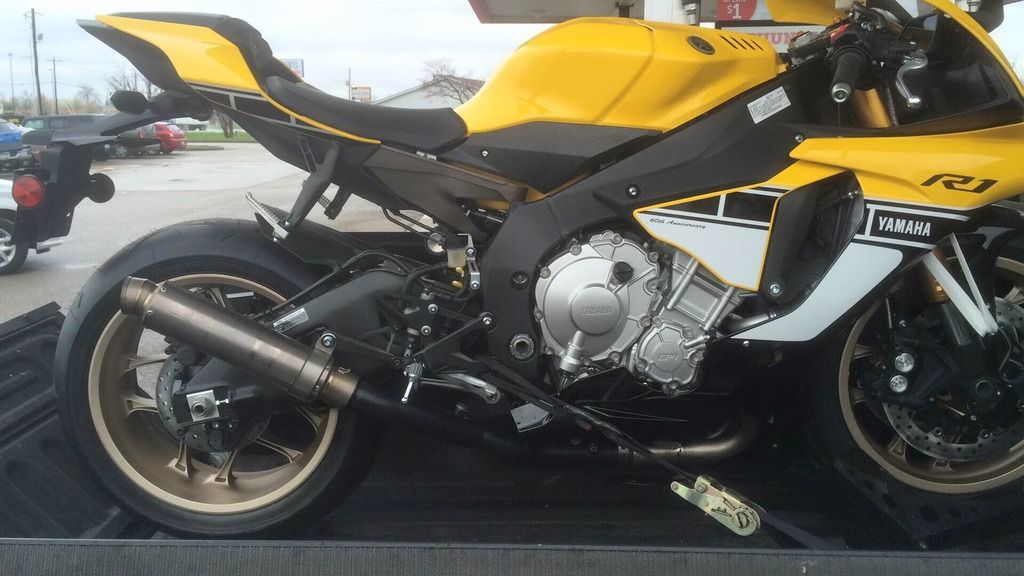 Then the weather got chilly so I didn't ride it for a couple Days. Tuesday I finally rode it about 30 miles after class.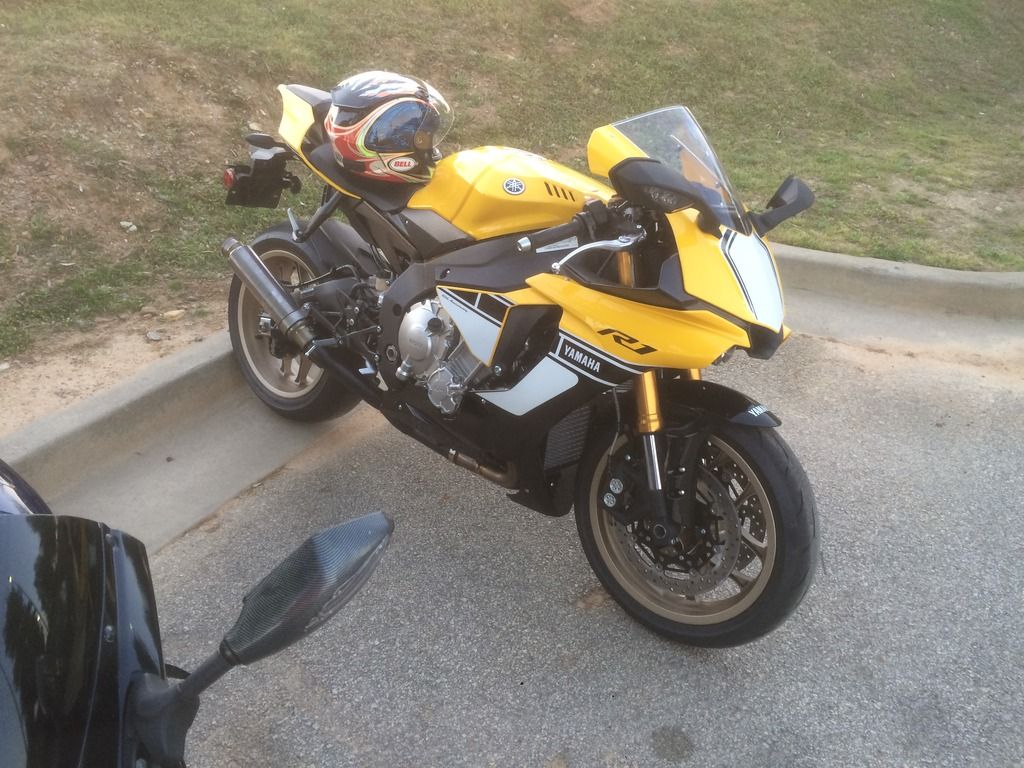 And I must say I absolutely am in Love. it's like riding my 750 with 50 extra horse. :woot:
I'm planning to re-work the exhaust and I'm not sure exactly how I want to do it just yet. But I'm not super happy with where the Can ended up on the M4 mid.
I'll post more as I go along.