·
WWW.SUSPECTSUNLIMITED.COM
suspension
Penske Double Clk
Moriwaki Linkage
Racetech internals/springs in the front
Matris M4 Damper
Pirelli Dragon SC's SC2's Fr/Rr
Less than 5 Trackdays on fresh setup
Chassis
Graves Clip-ons Renthal soft grips
WR Battle Factory Rearsets
Spiegler Lines all around
Vesrah RJL
Sato Ti Banzai Slipons
PCIII usb
Lightweight Lithium Battery
Race Subframe (everything fits under the seat)
Slightly modified wire harness (deleted DOT crap)
520 Drive-train 15/42 gearing
Pazzo Short Clutch Lever
HRC Coolant overflow Bottle
HRC Throttle tube
Removed both Radiator fans and kickstand
Motul RBF600 fluids all around
Distilled water with Water Wetter used Flushed every weekend
Fiberglass Race body (Yoshimitsu?) its a 7/10 on the quality scale but functions perfectly, Rattle canned by me.
Stock Engine and Intake
Flapper vale removed
PAIR system removed
Modified Front Sprocket cover
I kept the soft rev limit for reliability purposes...
Bike has 20,*** miles. I maintain the bike rigorously. Oil/filter is changed every Track weekend with Rotella Synth and Purolator filter. The valves were inspected at 19,*** miles and all were within allowable spec. The transmission and clutch have zero issues. this bike is rock solid reliable. The map i have for the Satos is smooth as butter and the bike makes good power. Ive tried to drop the weight of the bike down as cost efficiently as possible and the setup now is really nice, handles like a dream. Ive never had a single issue other than electrical troubleshooting while modifying the subframe/wire harness. The suspension was completely fresh for the start of this season. Suspension setup for 150lbs naked.
I lowsided the bike while it was a street bike 2 years ago and have since replaced all damaged bits. there remains a dent on the left side of the swingarm from the Low mount Sato slipons i used to have getting pinched. The bike is straight and the dent has no effect on the geometry. I stopped riding on the street after that incident and the bike became track only after that.
I have a clean Title. Bike can be made street legal with little effort. The wire harness was just simplified by shortening the Lighting wires and capping them off. I still have the kickstand in storage.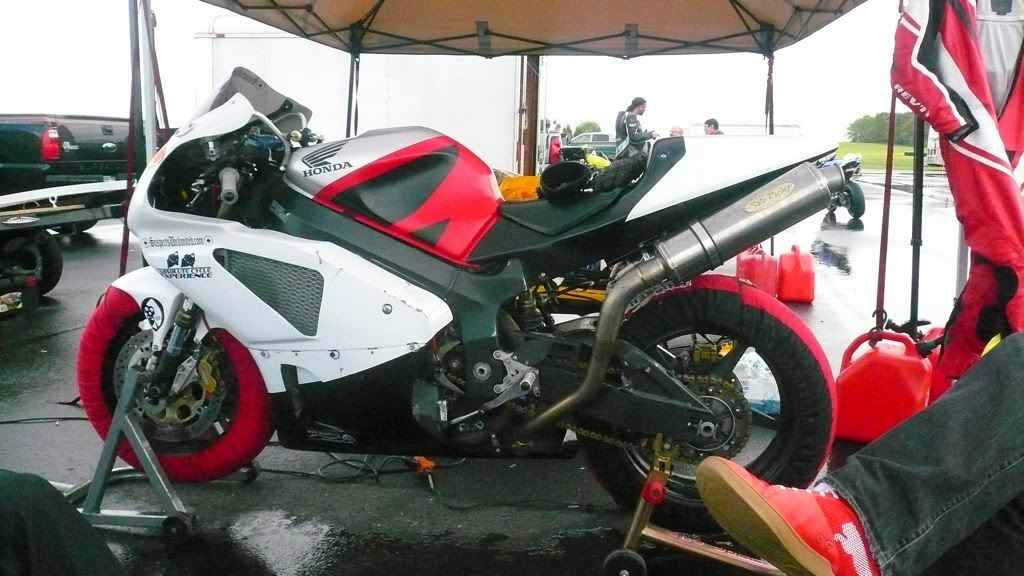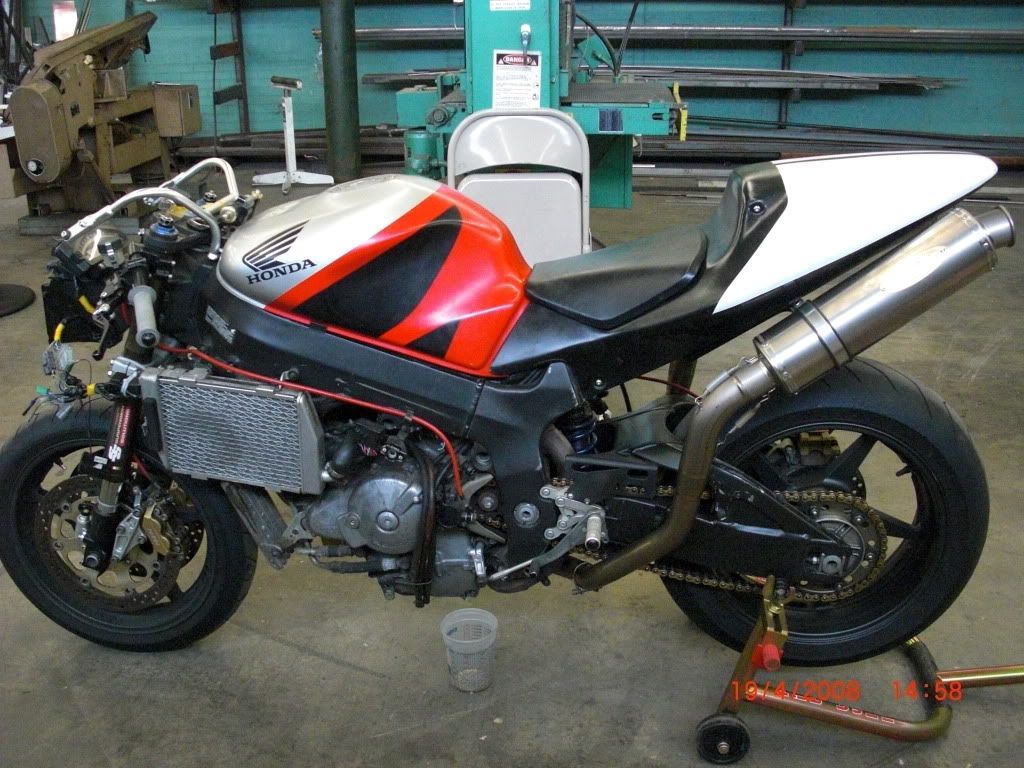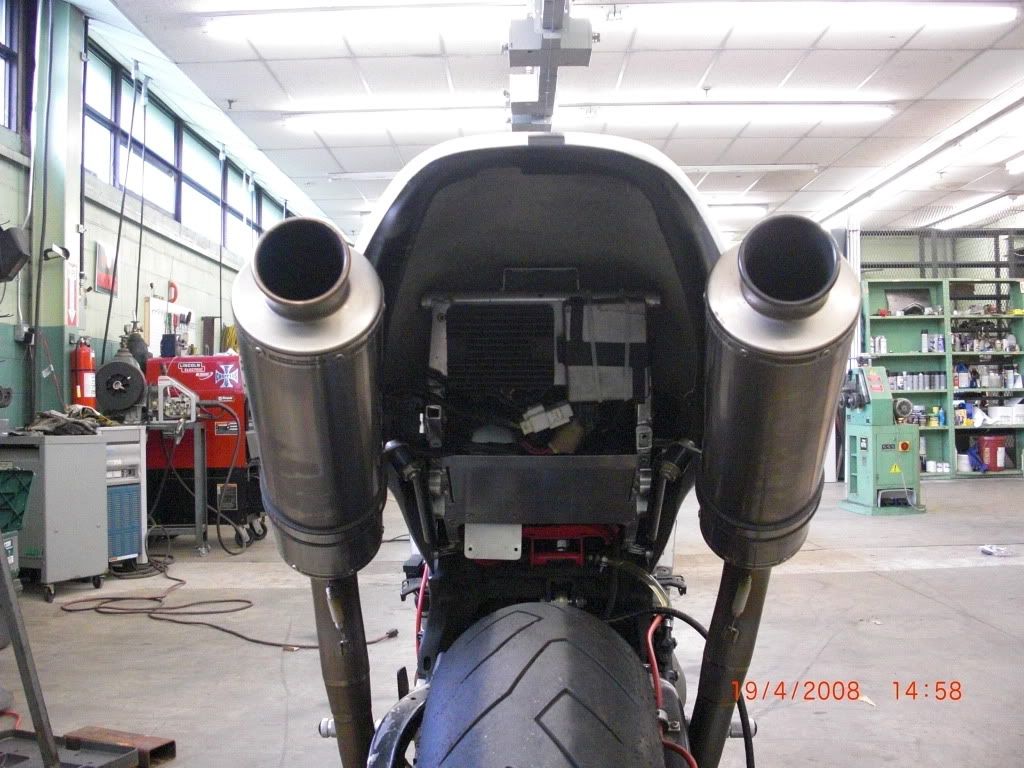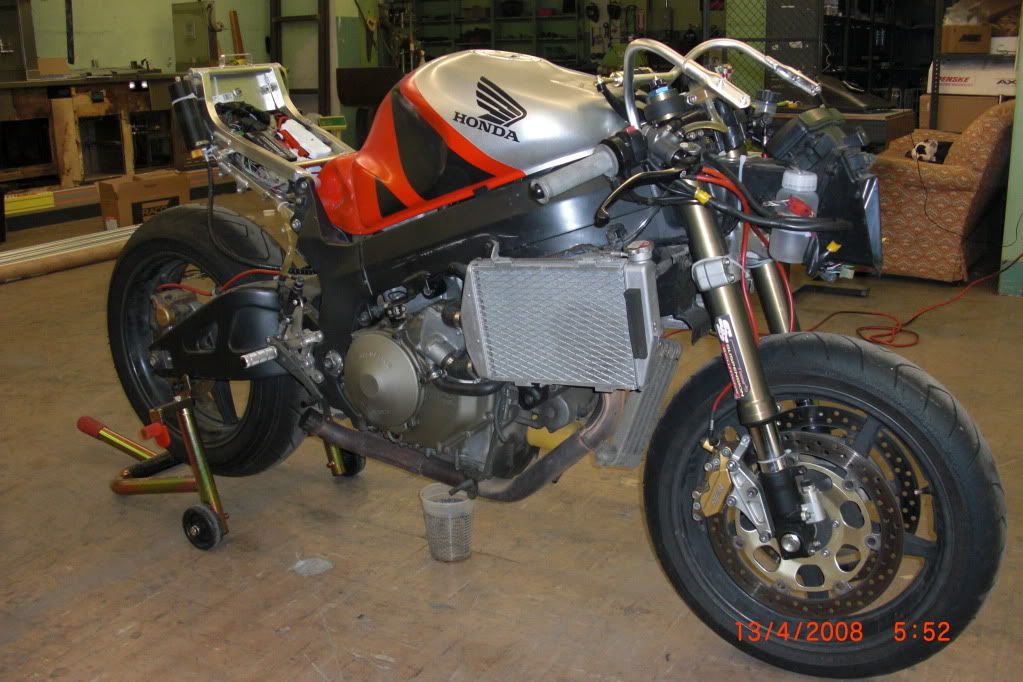 http://i1013.photobucket.com/albums/af259/TrendMfg/knee.jpg
Bike is located in Englewood, NJ (NYC Metro Area)
Im not desperate to sell. Just seeing what my options are at this point as im considering moving to a 600 Super-sport. Im a Honda guy so ill
consider a trade for an 05+ 600RR with comparable mods.
I love this bike and i know what its worth so please no lowball offers. Ive put a lot of time and effort into keeping this bike in great condition and its never once let me down.
$5,800.00
PM me or
[email protected]