Discussion Starter
·
#1
·
Up for sale are a set of Marchesini Magnesium Race Wheels and Brembo Front Supersport Discs and Braking Rear Disc. I'm looking to upgrade to a set of BST's, so these are up for sale.
No bends, no bad tire iron rash. Treated like queens! Carrier on one of the rotors was swapped out, so the gold color is different between the two carriers, but not noticeable once mounted up.
Looking for $1700 shipped (fully insured as well!).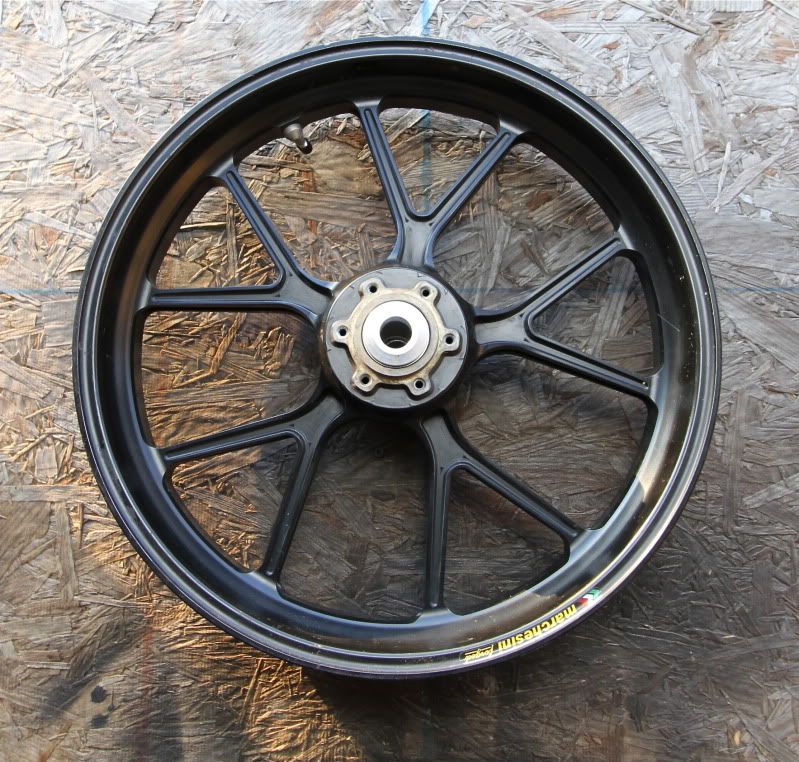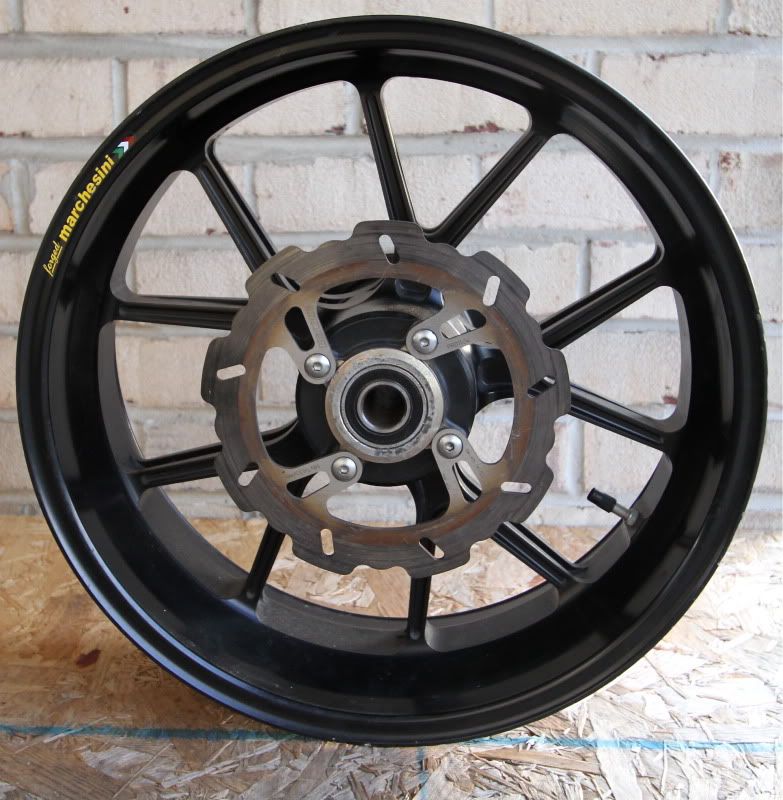 They are currently
on ebay
because I really want to unload them fast, but they have a reserve so who knows...that tends to reduce the amount of bids from what I've found...
Nonetheless, I'll give a deal to a board member if ya buy off ebay!
And to save yall from having to ask this, these can be used on 08+ 1000rr's. The rear will bolt right up but the fronts need to have the 12 rotor mounts shaved 2mm or just buy a different carrier for your rotors....
btw... considering Braketech wanted $300 for new carriers when I was looking to pick up a set of used CMC rotors off a different jap bike, I think it might be easier on the pocketbook to just have a machinist shave off the 2mm for a fraction of the cost of new carriers!