Sumo pics
---
Its been a while since Ive posted on this site. Usually around the rc51 area but I caught the sumo bug last season. I raced a 2005 KTM 525 SMR last season and bought myself a 2012 ktm 450 SMR that Im currently building up for next year. I figured I would share a few photos.
The 525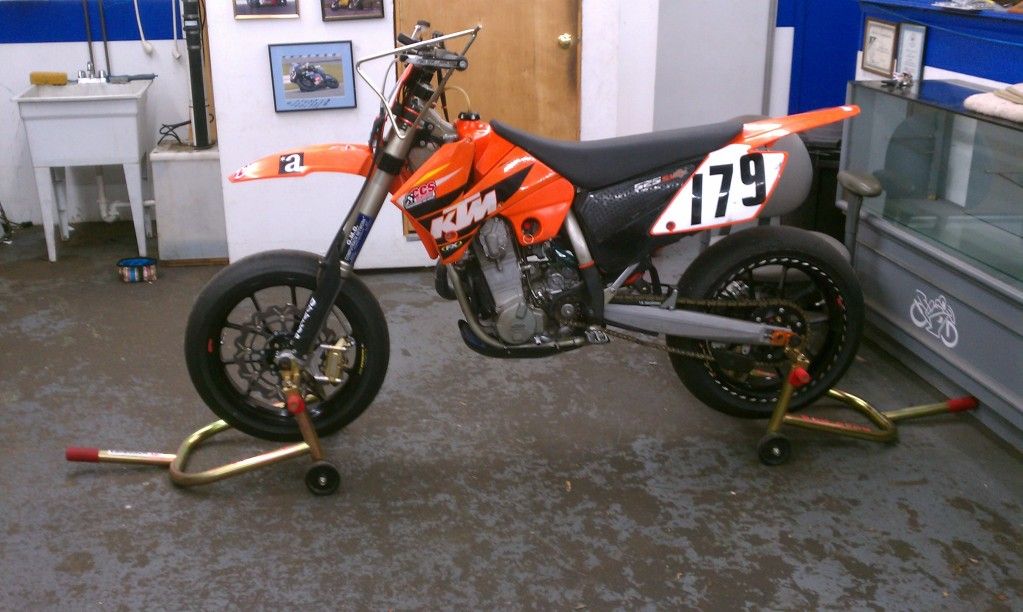 In action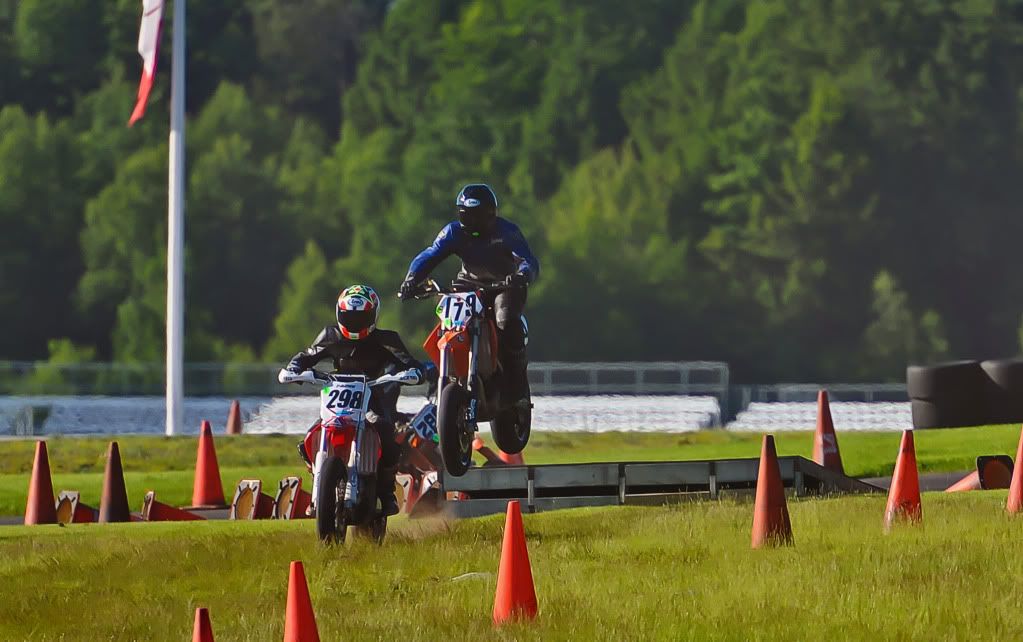 The 450
When it came home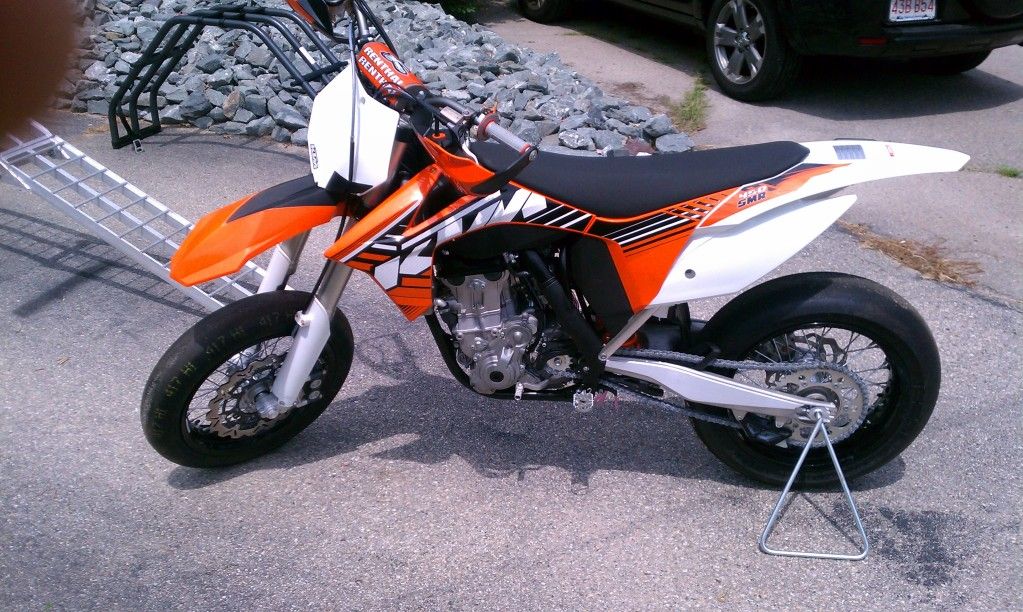 Break in day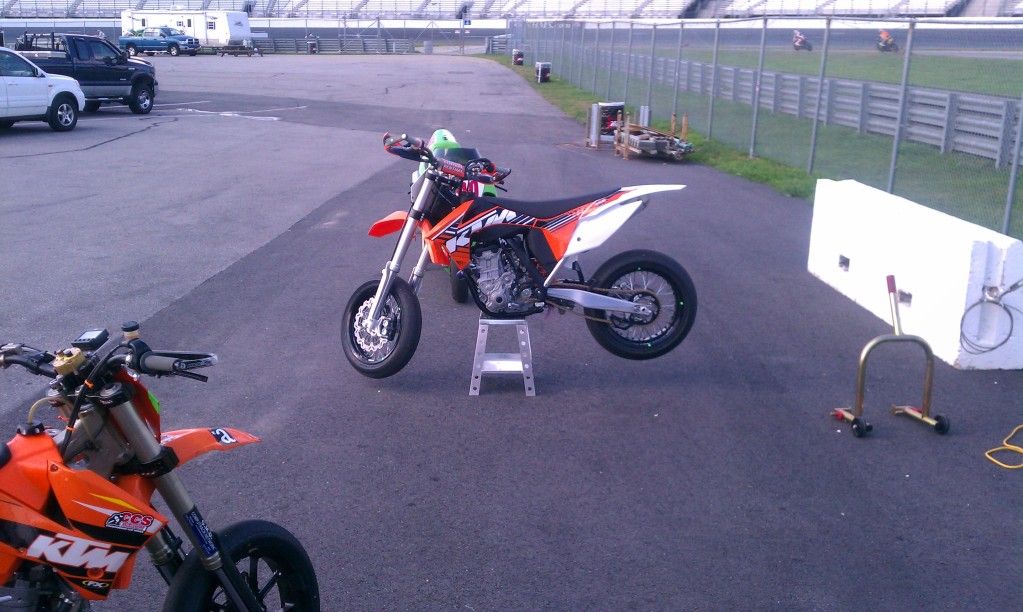 And as it sits now.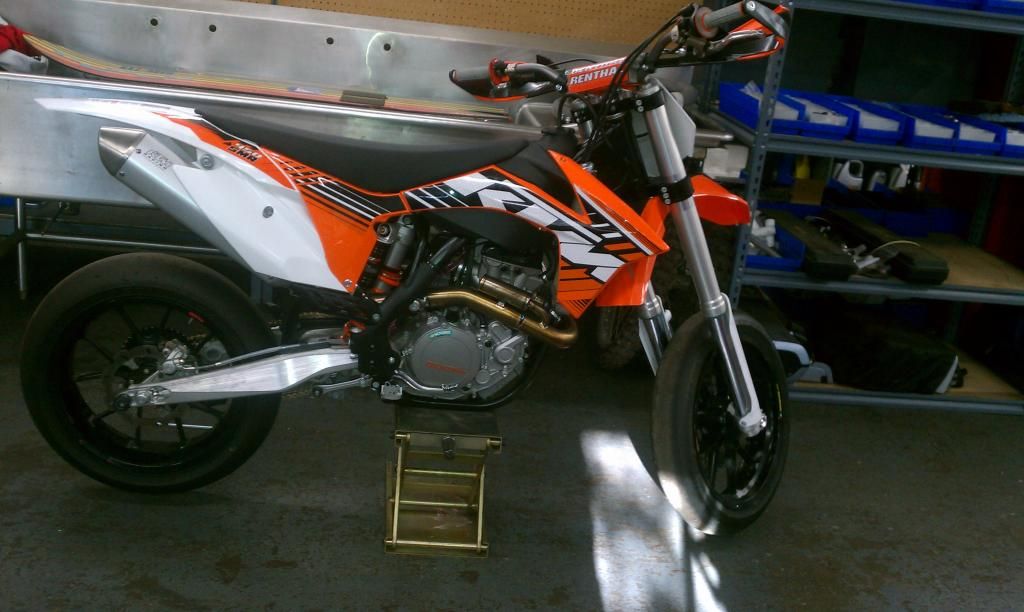 Should have it completely broken down and rebuilt by March at the latest.
---
James
Nice pictures! What track/tracks do you ride at?
I just finally replaced my 02 CRF450r(sold in 2010) with an 06 560 SMR. I'll post pics when i get it back together with the refreshed suspension.
Bam new graphics. putting the shrouds on tonight.
Who did the suspension work? I blew out the rear shock on my 625 this past summer, and need to get it rebuilt.
I ride at Loudon. Its a little tough on the motors but a fun track. As for suspension work. I do my own. I work part time at a suspension shop.
Anyway got a few more parts in. Now Im just waiting on a set of triple clamps to start putting it all together.
---
James
nice bro..used to race on sportbike and sumo(DRZ 400sm)..it was fun..road n offroad ride.... whish to own Sumo back in couple few year
---
My RC51:Endurance race fairing,Hyper Pro 3D Rear Shock & Front Linear Spring,Hyper Pro Height Raiser Kit,Gp Pro Gear Indicator,Brembo RCS Master Pump,Turn1 Kevlar Airbox & CF Intake,520 Chain 15/44,Power Race Tyre,Rumble Undertray,Flapper Valve,Pair Removal Mod,Rockwall Clipon,HRC 1/6 Fast Trottle,EBC HH Brake Pad, Scorpion SS Slipon Race Can,Harris Rear Set, Carbon Stator & Clutch CF Cover, Samco Rad Hose,JE Piston...more to come...:twocents :twocents :twocents
Just need to button it up.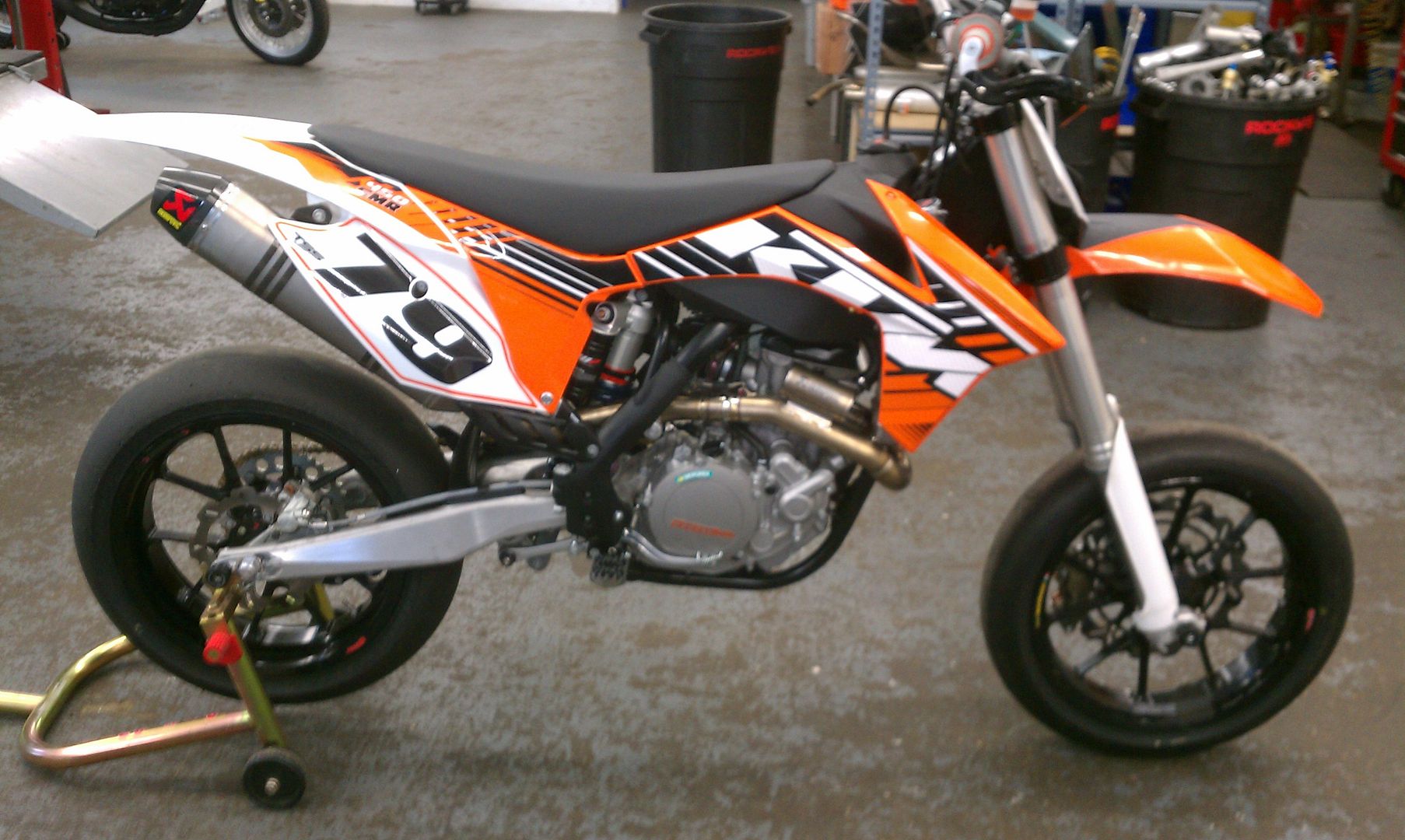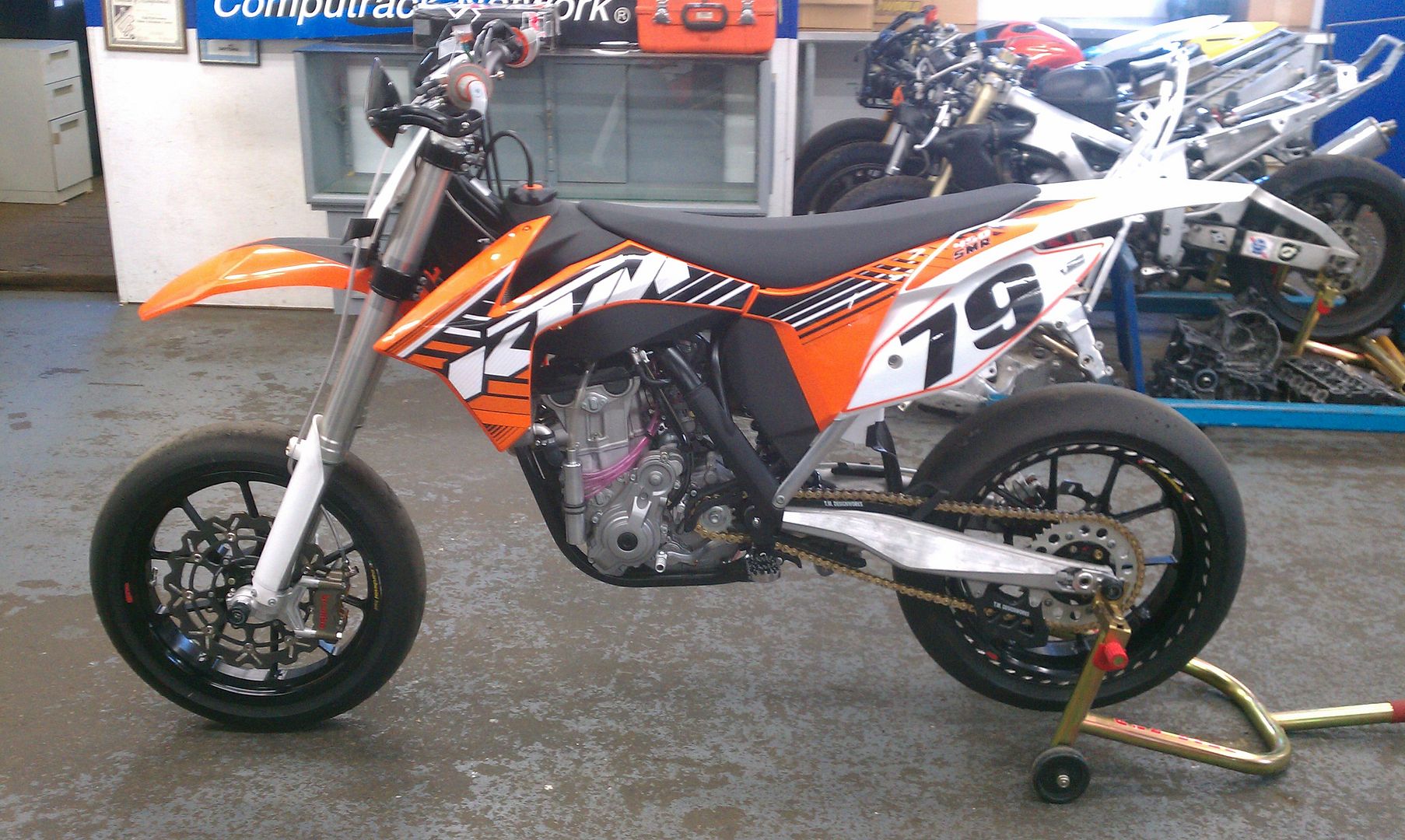 ---
James
I don't miss the big sportbikes on the track or the street. I have an 08 Aprilia SXV 550 for the street and a built to the hill 08 YZ 450 for a race motard. Nothing is stock on it but the frame
---
I feel the need the need for speed!
Member
Join Date: Mar 2013
Posts: 39
god that looks like so much fun. i wish ccs would have a supermoto series. i might be tempted to trade my wifes bike. lol
Good times at Loudon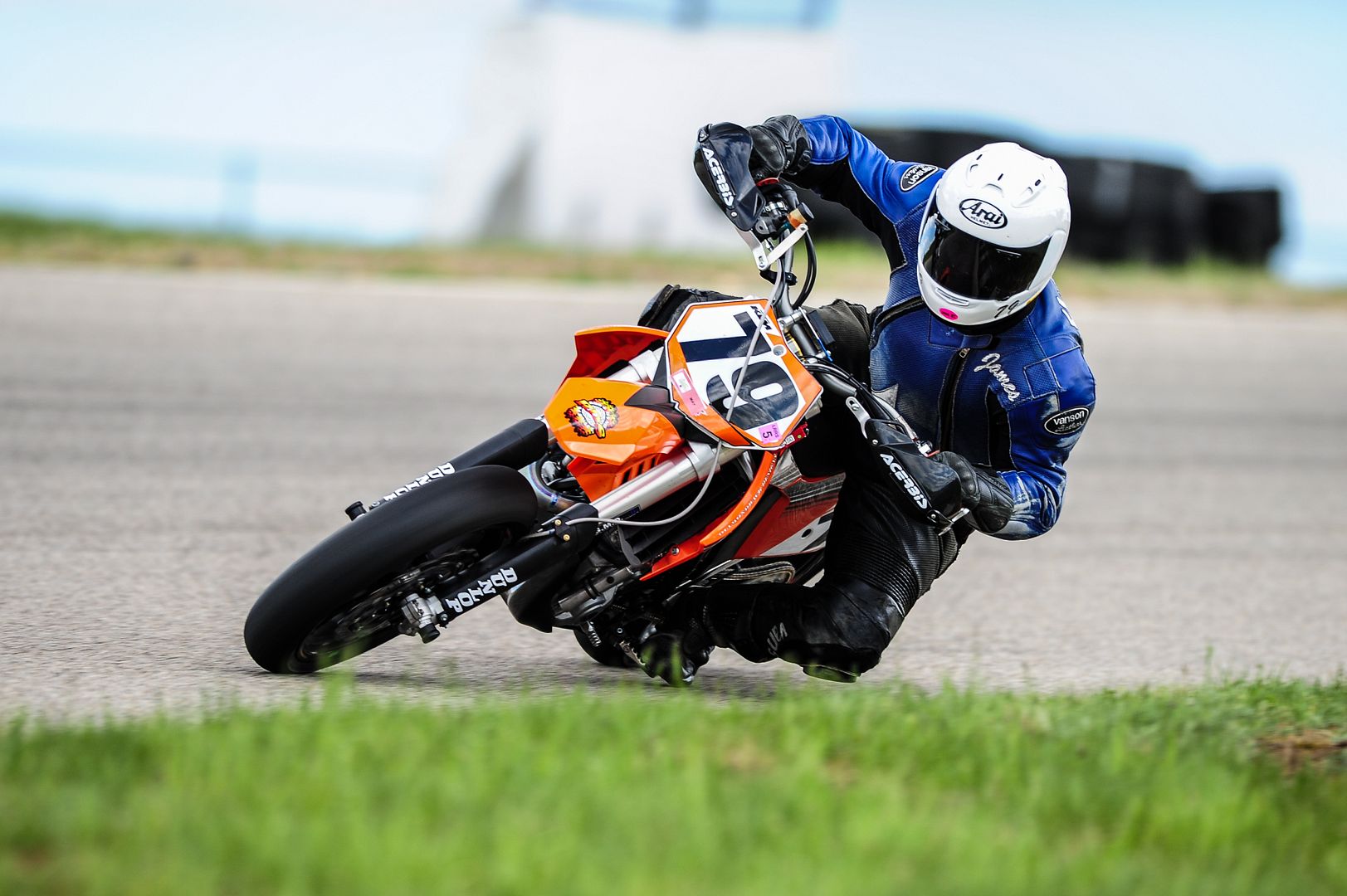 ---
James
From last race weekend.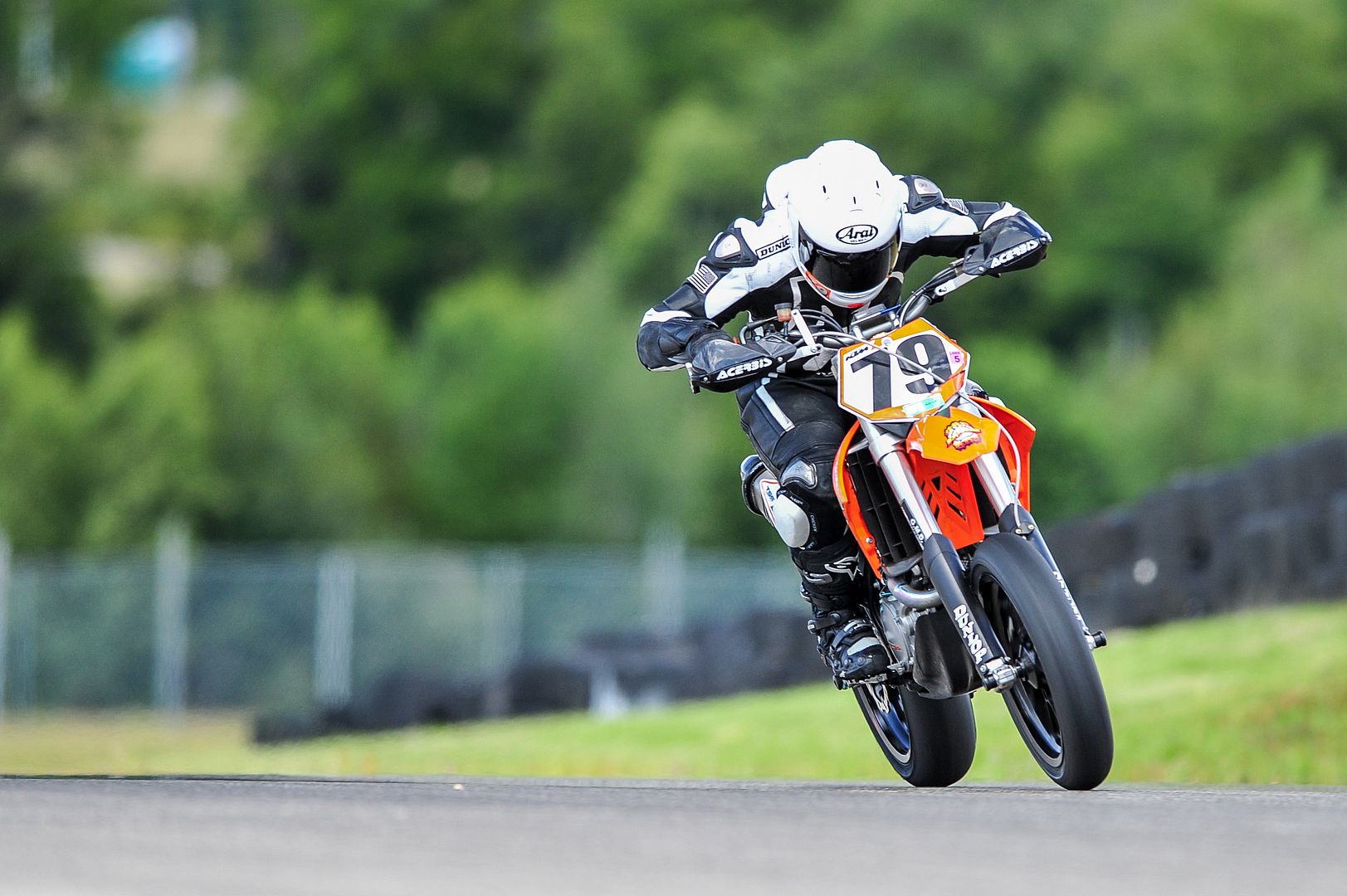 ---
James
Junior Member
Join Date: Mar 2015
Posts: 3
my WR450 in Austin -
lowered suspension 3 inches- fun bike
-
-