Join Date: Jun 2006
Posts: 37
Porject StreetHawk
---
Here is what my 88 hawk now looks like after my winter project. I did take some time and pieced it together over the weekend. Here are some pics.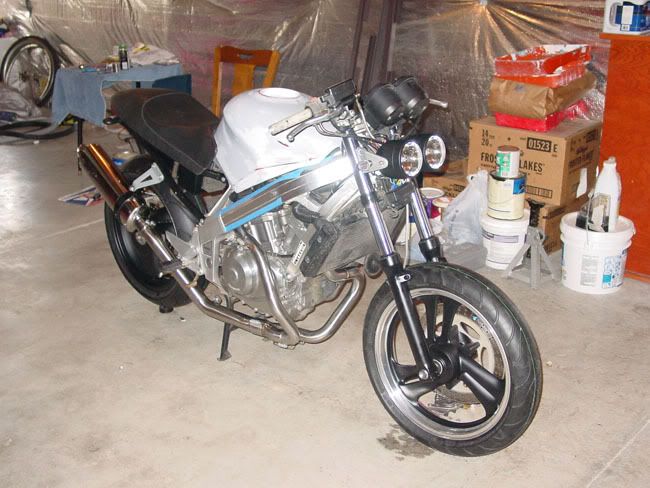 The pipe is off cause I have not removed the center stand and mounted. Right now just fitted. I am thinking I might also cut a couple inches off the header pipe so the M4 sits back a further since I shorten the rear.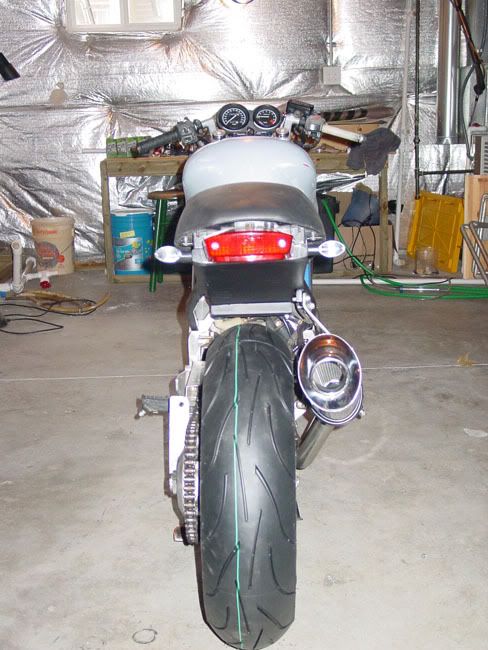 Still have a few wires to finish up behind the light and then bundle them all in a tube.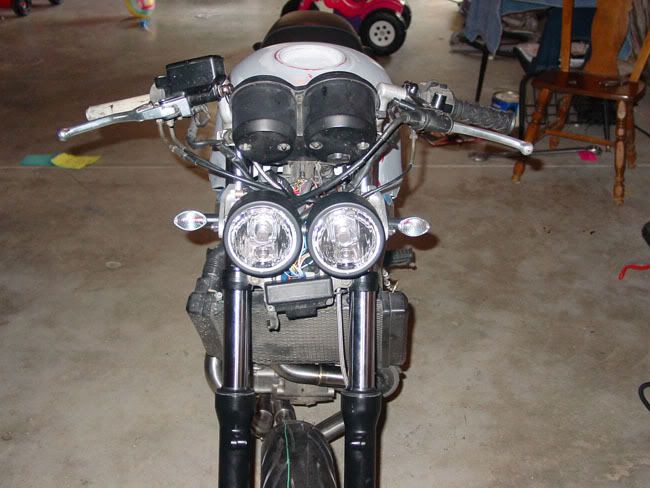 Close up of the rear lights.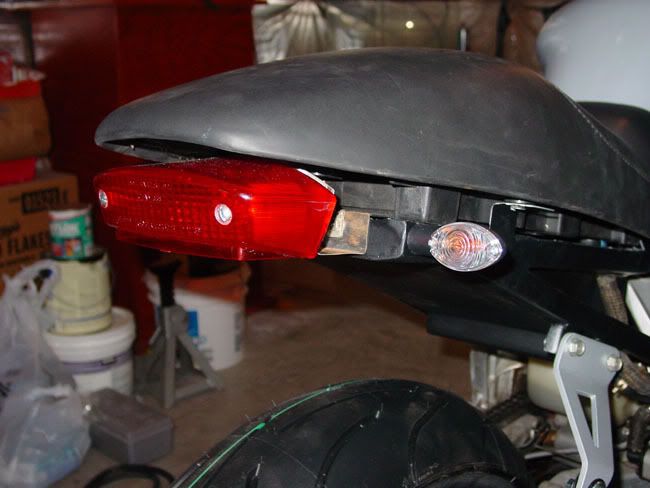 The bracket I made to hold the light. (needs paint hence the rust)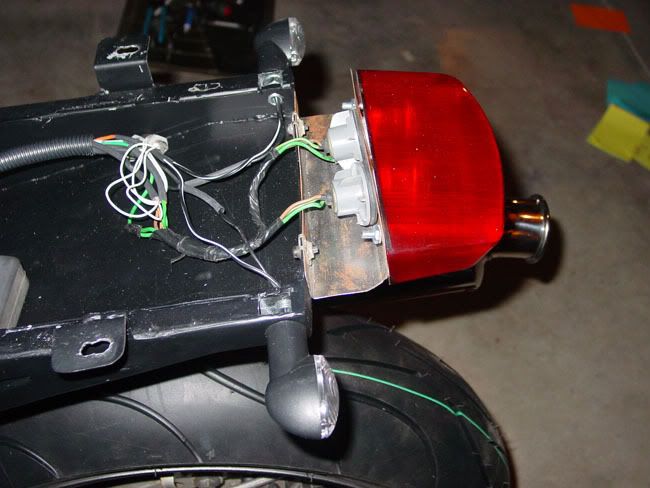 I should be getting my rear shock today so I can get that on it. Then I will finish up the brakes and run the fuel lines.
I need it to warm up this week too so I can get the tank painted. It needs to be 70-75 for the paint to flash right. Right now it's in the 30's for the high but later this week it's gonna maybe get 50's or 60's.
Rob
Looks sick so far, keep the pics coming!
---
There is an ASS for every seat, so stay out of mine!
To view links or images in signatures your post count must be 0 or greater. You currently have 0 posts.

Join Date: Apr 2005
Posts: 57
I've always wondered how the hawk would look with a dual headlight setup. Are you going to use anything to cover up the rear, or just leave it exposed? I really like the tail light setup.
---
Last edited by G; 04-21-2007 at

09:49 PM

.
Join Date: Jun 2006
Posts: 37
I'm leaving the rear like it is. I like the exposed look over plastic. I do have a carbon fiber monster seat cowl coming that will tighting up the back end some.
Plans are to have it out of the basement this weekend... took tomorrow off just to get it running...
Join Date: Jun 2006
Posts: 37
Finally done with my project bike! well almost... still needs paint, but for now I can ride in primer till I have figured out the painting part.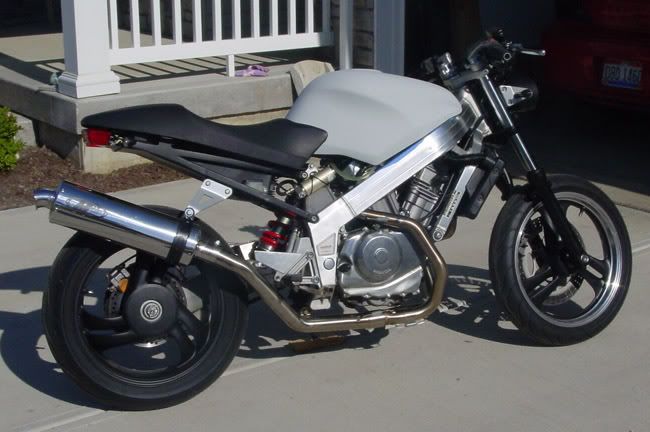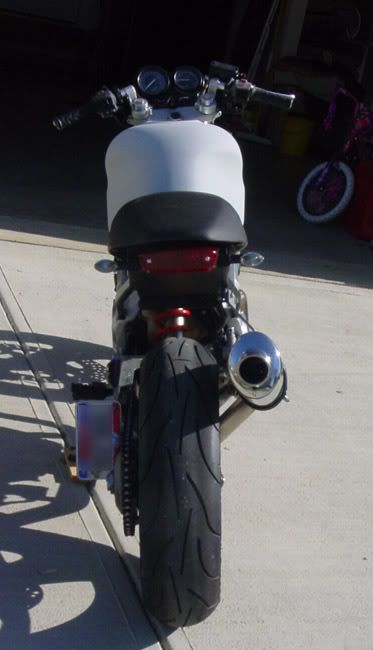 Join Date: Jun 2006
Posts: 37
Heres a pic of some dork next to the bike...
Join Date: Jun 2006
Posts: 37
Painted it... I call it lava orange. Is a heavy metallica with a orange pearl clear. Still need to finish the fender... but i like the fenderless look
Also got a carbon fiber rear cowl I am working on fitting up...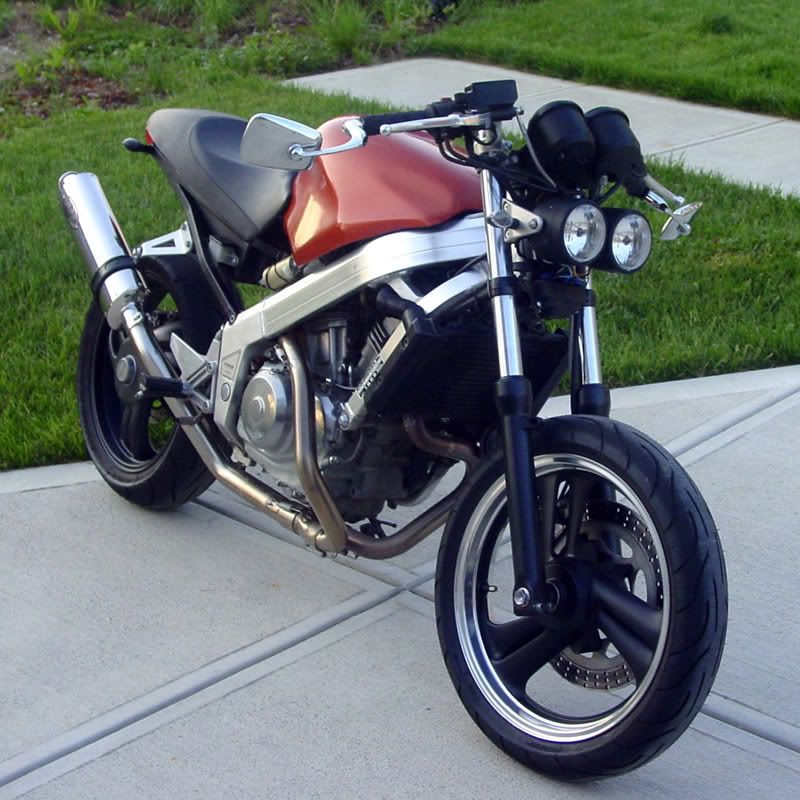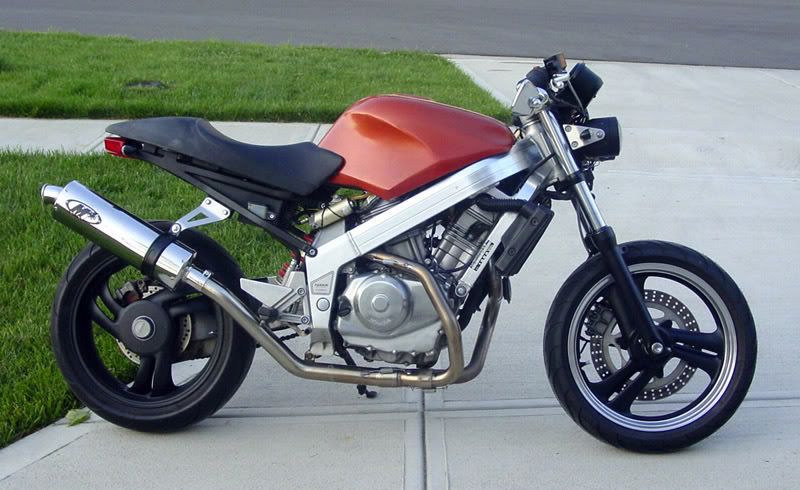 Join Date: Apr 2005
Posts: 57
Looking good dude!
Junior Member
Join Date: Apr 2014
Posts: 1
subframe
---
where did you get, or how did you make your subframe?