Quote:
Got a new rear brake reservoir in. Thanks to gts455 for the parts
Got a new exhaust on. Thanks to allchaos for the awesome deal.
small things I did were bypassing the tip sensor, and pulling the factory rad overflow.
Just spending a little bit of time every few days working on what I can so that way it will get there before I know it and I won't have an overwhelming amount of work to do to it lol.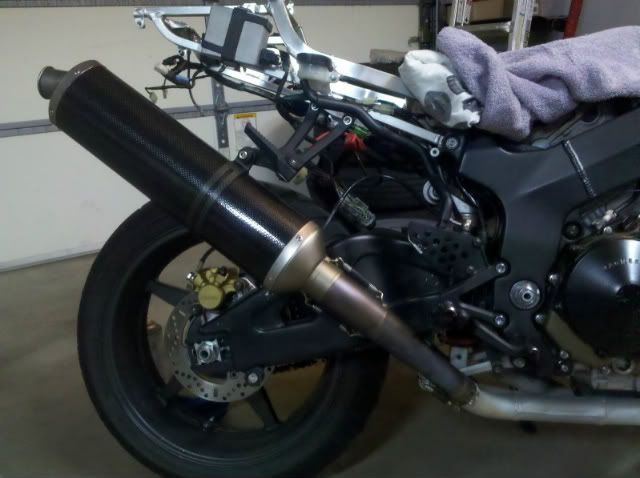 Very nice, looks great man.
Thanks. Love the exhaust, completely different than the Satos for sure.
Got in new PROPER pair plates. Ordered them from Scott (
Scott's Motorcycle Service
) and within days at my door. I think he had Kyle Racing drop ship them. Kudos to both for the top notch products and service!
Also got in my brand new 04 tail. man new oem fairings are pure sex. so clean, so perfect and innocent. I almost hate to mount them!
Picked up new brake fluid from the shop today and dropped off my under tail to get repainted as well.
Im getting excited, still a far ways away from being doing but already getting a lot taken care of. ignored this bike for far too long
sorry RC!
Quote:
Ohhh Fatboy, its not good to make completely unfounded statements.
My bike LOVES the street, although it took me halfway through the summer to finish it, it put 3200 miles on the new bike within 4 months.
Many of the others who were on these rides would also be able to vouch for just how much my bike and I DO like the street
Moral of the story: Dont say stupid things about my bike, unless I openly ask you to like Phoenixr2 did in his original post..
"comments questions insults etc are all welcome :P"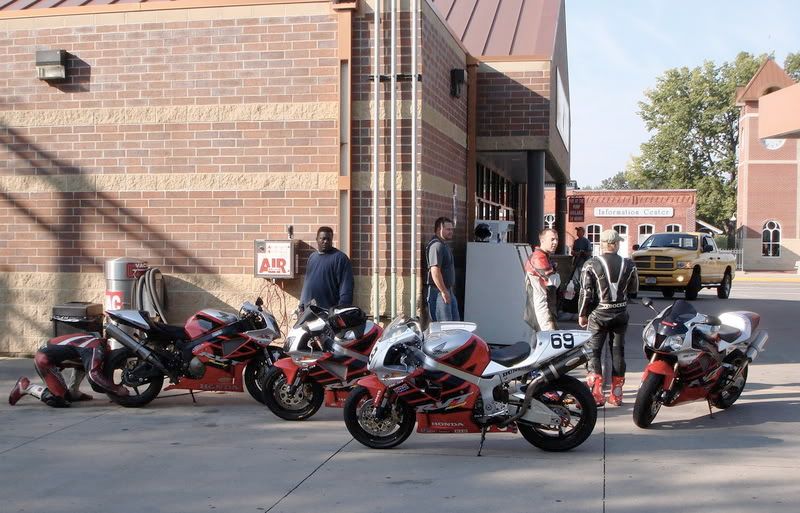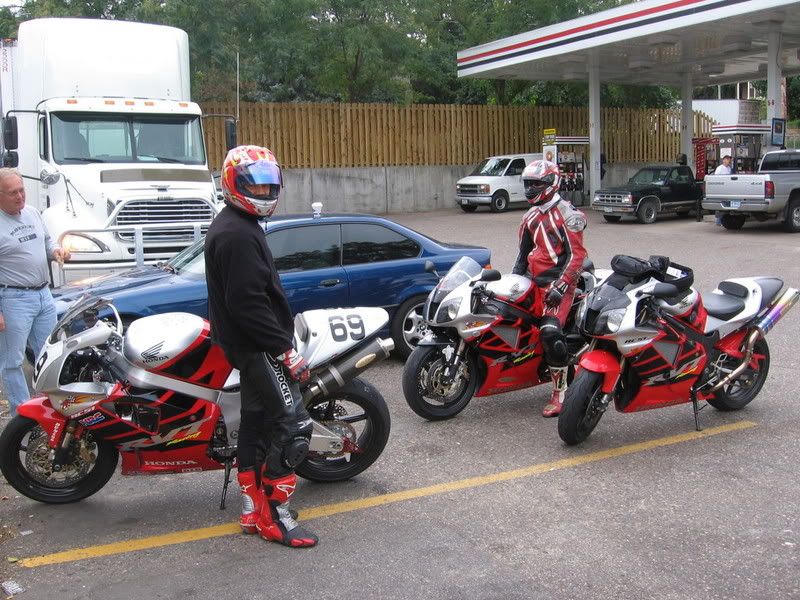 This pic is back when Tom used to ride. doesn't happen much anymore.
Red Wing MN Kwik Trip been there a few times lol
I was thin back then....
---
To view links or images in signatures your post count must be 0 or greater. You currently have 0 posts.
And I was not AS overwieight then too.
Actually it was Prescott Lee.
good looking group of bikes. no love for the 05/06 ? lol

maybe Ill make some RC friends around here. Would be fun to ride with others Im sure.
Has anyone done anything with the fuel tank attachments, more specifically the feed line? Maybe I am lazy but man its a PITA pulling the tank. anyone have any tips for a more easily (and still safe) alternative? Not that I plan to pull the tank often but I dread doing it even for routine maintenance.